A Well-Kept Secret: The Internet Archives is an Amazing Resource for Genealogists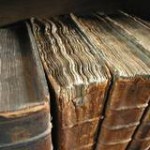 The Internet Archives is front-page news for all beginning genealogists and family historians. Internet Archives is taking a lesson from the lost library of Alexandria.  Alleged to be the greatest repository of knowledge in the known world, the Great Library housed books written by the most renowned scholars and philosophers: but all that was lost when it burned to the ground. In collaboration with the Smithsonian and the Library of Congress, The Internet Archives is actively working to digitize and preserve written records for coming generations. This is great news for genealogists.
The archives has an ever expanding compilation of resources consisting of  items from the National Library of Scotland, The University of Toronto and the Boston Public Library to name a few.
What you will find at the Internet Archives
Some major genealogical resources you can find on their site include Biographical documents, Vital Statistics and books on surname origins. Perhaps most significant to genealogy research is their collection of Old Parish Registers from Great Britain, Canada and the United States. Even better is the fact that accessing this information is easy and free.
How to access records
For beginning genealogists or those new to online research it may seem a little complicated at first.  Do not be intimidated, it is actually effortless to get straight to the information you want in three simple steps.
Because Genealogy Beginner is here to help you, we have put together a little walk through to get you started, just click to Old Parish Registers and scroll to the Record of the parish list of deaths. 1785-1819 – Bentley, William, 1759-1819, Salem Mass.
Step one:
Click on Record of the parish list of deaths. 1785-1819 – Bentley, William, 1759-1819, Salem Mass. and it will take you to http://www.archive.org/details/recordofparishli00bent
Step two:
Click on "editable web page"  at the bottom of the first text box and it will take you to "Open Library"
Step three:
Click "read online" at the top of the right hand column.  Once you are here, you are ready to read.  At the bottom of the page, you can use the page-turner icons or simply drag your mouse to select a specific page. The richness of genealogical information is astounding. For instance, on page 143 of this document you can find entry # 1087 that gives the following account:
"Nov.7. Margaret, widow of Benjamin Nurse. Fever, etc.,  67 years. She was a Welcome in Daniels Street. Married at 26, and lived thirty years in married life. Her husband a baker. Left two children: eldest son in Boston. Her Brother Thomas married a Lambert. A sister Foye only one left. Daniels Street."
Wrap up

In addition to the main collection, there are also sub collections that cover passenger lists, Military records and books from the Brigham Young University Family History Library. The Internet Archive is a wholly not-for-profit organization. It was founded for the sole purpose of building an internet library that offers unending access to historical collections for researchers, historians, genealogists and the public. The Internet Archives is a site that all genealogists need to bookmark.