WDYTYA Cancelled: A Sad Farewell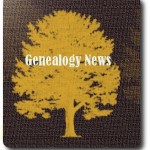 With only four million viewers for this season's premier and steadily tumbling ratings, NBC has cancelled the genealogy program "Who Do You Think You Are" in its third season…and it is a sad farewell for many fans.
Over its three-year span, the show produced by Lisa Kudrow has helped an A-list of big names such as Gwyneth Paltrow, Susan Sarandon and Martin Sheen to trace their family trees all over the globe. The show should also be credited for the part it has played in inspiring a great many viewers to search out their own ancestral roots.
No one will miss the show more than sponsors Ancestry.com as the backlash hit them hard when stocks dropped 13.7% after NBC announced the cancellation.
In April of last year, Ancestry.com's stocks were at a peak with a worth of $45.79 and 1.7 million subscribers. At the opening of trading on Monday May 14, 2012, the genealogy giant's shares were sitting at $26.16. By the close of the day, stocks had devalued to $22.57 losing $3.59 through the day.
In a press release earlier this week Tim Sullivan, President and CEO of Ancestry.com said, "We want to thank NBC for their support of this terrific series, which over the last three years has inspired many viewers to follow their passion to learn more about who they are and where they come from," adding, "We have a great partnership with the show's producers, Is or Isn't Entertainment and Shed Media, and we look forward to exploring other avenues of distribution."
The programs last episode will air tonight with celebrity guest Paula Deen.