Updated Confucius family tree has two million members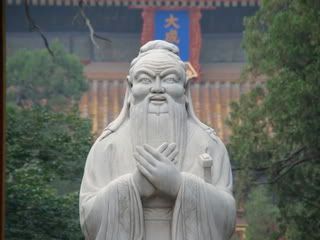 I thought this was interesting when I came across it. More than 2 million family members… that was a big genealogy project for sure! The Confucius Genealogy Compilation Committee tells us that the task of registering new members was completed in 2007 and the descendant report for Confucius is due to be published in 2009; 2,500 years after his death. Kong Dewei, a Confucius descendant who has been updating and directing the work on this project reports that there are over 1.3 million new "living member" entries to the Confucius family but deceased members have also been included.
The work for this project began in 1998 when a 77th generation member Kong Deyong established the committee. To help complete the project over 450 branches of the committee worldwide were set up to assist with the work
Follow this link to Read the full story
…
Where to Next?
…