Search results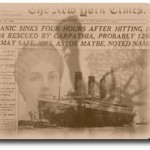 April 15th 1912 is the date that marks the sinking of the RMS Titanic. In remembrance of this, the 100th anniversary marking the loss of 1500 souls, a collection of over 200,000 records have been published.
Included in the collection are:
The Titanic's Passenger List
Information on Crew Members
Coroners files
Records about recovered bodies
Ancestry.com has released this data to correspond with the date of the ships sinking and until May 31 2012, access Continue reading "Titanic Records Released for 100 Year Anniversary" »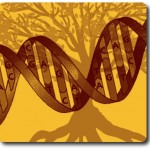 Mark your calendars for Sunday March 25 8pm EDT to watch the premier of "Finding Your Roots" with Henry Louis Gates, Jr.
Perhaps what makes "Finding Your Roots" one of the most interesting celebrity genealogy programs to date is the element of surprise as Gates escorts his guests through some shocking revelations in search of their ancestors.
Each episode features the genealogy of two or more celebrities. With the help of some leading American Genealogists, Family History experts and Continue reading ""Finding Your Roots" Premiers Sunday" »