SPECIAL PROGRAMS HIGHLIGHT NATIONAL ARCHIVES RECORDS IN OCTOBER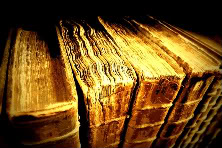 October at the National Archives sees a chain of programs that will be of great interest to genealogists. This series of programs – that are open to the public and free – will highlight records from its holdings.
Among the programs listed:
Introduction to Genealogy
This is the first of a series of monthly lectures that will cover basic genealogy research and researching techniques.
Access to Archival Databases (ADD) for Genealogists
This program introduces genealogists to the National Archives electronic records and will instruct attendees in their use through the (ADD) or Access to Archival Databases online resources.
Help! I'm Stuck
Will be a fantastic program for beginning Genealogists who are not sure where they should begin. This program addresses questions like "IS there a problem that has you stumped?" and "Would you like to explore new directions in your research?
For the dates and times of these programs or for additional information please visit:
http://www.archives.gov/dc-metro/know-your-records/
…
Where to Next?
Blank Family Tree with Step-by-Step Instructions
…
08-145