Scotland's People Publish Wills: 1902 and 1925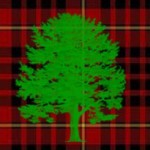 Today, Scotland's People, the popular website for Scottish Genealogy made public the wills and testaments of 267,548 people.
The collection, held by the National Records of Scotland includes the last wishes of persons who died in the country between1902 and 1925.
Records that may be of particular interest to genealogists and historians are the last wills and testaments of:
Poorhouse inmates
WWI soldiers
Suffragettes
Victims of the Titanic disaster
Over 35 millionaires
Records keeper for Scotland and acting registrar general Audrey Robertson, commented, "We're proud to be marking the 10th anniversary of ScotlandsPeople by creating a major enhancement of our popular resource for Scottish family history. The 400,000 additional testament entries from 1902 to 1925 will open up exciting new avenues for people in enhancement of our popular resource for Scottish family history."
Family Tree Research
Genealogy beginners who have not yet searched this record type may be interested to learn that there are two types of wills.
The first, a Testament or Testamentary was made up of four parts: an introductory clause, an inventory, a confirmation clause and a copy of the will.  This form of will was prepared before death.
The second is the Testament Dative, which was prepared after decease for the purpose of appointing an executor or clearing debts. Although it should be made clear that, it was not mandatory for any person to make a will under Scottish Law
The information you may find on a Testament or Testament Dative may include a list of the departed's personal property along with a glimpse into their state of mind: in addition to their title (if any), occupation and place of residence.
Scotlandspeople Site info:
Search: Free
Document View: $$$
Requires registration