London Historical Records To Go Online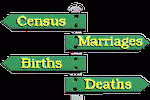 Just received this notice of this from Geneanet.  The London Metropolitan Archive and Guildhall Library Manuscripts date from the early 16th Century to 2006. These records, owned by the City of London, include parish records, school records, electoral registers, lists of workhouse laborers and wills. The expected launch date is early 2009 and will comprise the baptismal, marriage and burial records from more that 10,000 parish registers of Greater London. In addition London school admissions from 843 schools, dating from the early Victorian times to 1911, will also be made available.
This effort is being made on the hope that they will aid individuals in tracing the origins of ancestors who at some point either passed through or lived in London.
…
Where to Next?
…