Global Adoptee Genealogy Project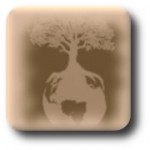 The world of genealogy is ever evolving; every day there is word of a new group or project on the horizon that promises to enrich the global genealogy community. As a genealogist who is also an adoptee, I am always excited to hear about groups like The Mixed Roots Foundation and their Global Adoptee Genealogy Project.
Today in the United States 6 in every 10 people are touched by adoption.
The Mixed Roots Foundation is the first ever-registered charity set up to aid adoptees in finding their genetic roots. The charity, whose board members are all adoptees, has made it their mission to support those individuals adopted and fostered, by raising awareness of the adoption experience.
Among the goals of the Mixed Roots Foundation is the mission to provide more post adoption resources for adoptees and their families. This includes a project geared to help adoptees trace their family tree. The project that directly addresses this is the Global Adoptee Genealogy Project (GAGP).
Global Adoptee Genealogy Project
The Global Adoptee genealogy Project is looking to answer the questions.
"Who are you? What are you? and Where are you?"
The aim of this project is to aid adoptees in learning more about their genetic and cultural roots. In an effort to achieve this goal they are partnering with the DNA testing facilities 23andME and Family Tree DNA. The foundation will also be recruiting adoptees and their families for participation in the project and through the Filling in the Gap Fund, they will be providing funds to offset the costs of DNA testing for adoptees in need of financial assistance.
Bennett Greenspan, president of Family Tree DNA has this to say about the project.
"As an evangelist for genetic genealogy, I encounter adoptees all the time. They want this and, more importantly, they need GAGP. Adoptees have a thirst to know who they are, what they are and why they were adopted. DNA testing offers potential answers to two of those three questions. We hope that as the database grows, more and more matches will be made."
One of the project supporters, The Evan B. Donaldson Adoption Institute, (a national leader in adoption-related research, education and advocacy) will be playing a large role in efforts to reach the adoption community and get the word out about GAGP.
Executive Director, Adam Pertman states, "The Mixed Roots Foundation is doing something genuinely important, with real scope and vision, and with the promise of impacting many, many lives in a positive way," Peterman also says, "We know, from both research and experience, that access to one's own information is a vital part of life, including shaping a positive identity. This project will go a long way toward giving adopted people the tools and knowledge to start putting together the pieces of their own puzzles. It's purely wonderful."
The project launch is set for Monday May 21, 2012 at the Punch Line Comedy Club in San Francisco, CA. A portion of proceeds from this fundraiser will go to the Filling in the GAGP Fund. Additionally DNA testing partners have donated testing kits as raffle prizes.
For more information about Global Adoptee Genealogy Project and The Mixed Roots Foundation, join us on the Genealogy in General forum.