Genealogy Spotlighted on CSI: Crime Scene Investigation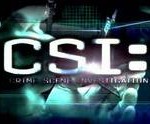 GENEALOGY + DARK FAMILY SECRETS = MURDER
In this week's episode of CSI: Crime Scene Investigation.
A Genealogist Murdered
The episode titled Genetic Disorder opens with the shadowy death of a genealogist in the home of one of the team's pivotal players.  As the team scrambles to solve the mystery, one member becomes engrossed in researching his own family tree.
A Family Tree Discovered
With the help of well known genealogist Donna Hope (played by Pamela Reed); CSI Greg Sanders (Eric Szmanda) tracks his roots to some prominent historic figures.
Case Closed
While the portrayal of genealogist Donna Hope (Pamela Reed) is a little stereotypical, the episode is sheer fun for both CSI fans and genealogy buffs alike.
Genealogybeginner.com would love to know what you thought about this episode of CSI.  If you missed the episode join us in the forums Coffee Shop for a link to where you can watch it for free online.
Image credit: twsteuber via photobucket