Genealogy News: Accessible Archives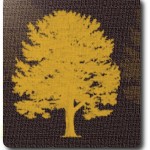 Accessible Archives has been a well-kept secret for far too long. The company founded in 1990 has made an impressive amount of archived information (at one time only offered through microfilm) available through computer technology.
Accessible Archives has excellent search capacity that allows family history buffs to pinpoint very specific information that is then presented in digital format or through direct link.
Collections for Family History
This invaluable resource for genealogists contains mainly "PRIMARY SOURCE" materials!  Filled with mostly US based content, Accessible Archives has a huge collection of newspapers and books from the 1700's to 1800's.
Some of the items in their collection that have the greatest genealogical value include:
African American Newspapers

Frederick Douglass' Paper
Freedom's Journal
Provincial Freeman (Canadian Publication)
American County Histories to 1900

Delaware and Maryland County Histories
Maine County Histories
New York County Histories
Vermont County Histories
The Civil War Collection

Part I: A Newspaper Perspective
Part II: The Soldiers' Perspective
Part III: The Generals' Perspective
Part IV: A Midwestern Perspective
Part V: Iowa's Perspective
Part VI: Northeast Regimental Histories
Access for Genealogists
Access is available on a two-tier platform that includes institutions and individuals. For individual access, there is a yearly membership fee of $59.95 payable via internet by credit card, debit card or PayPal.  However, before you sign up for Accessible Archives check with you local library, college or university as they may already have a membership.
In addition to Accessible Archives, amazing collection, the site hosts a news section, webinars and a blog filled with shared resources.  Overall Genealogy Beginner gives Accessible Archives a very high rating as one of the best internet resources for family tree enthusiasts as well as historians.
Image Credit: Ramona Hartley