Genealogy Just Got Easier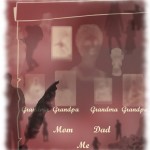 If you have been keeping your eye on MyHeritage.com, you already know that genealogy just got a little easier.
Why?
Because MyHeritage has an amazing new software that can help you find ancestors while you sleep.
The new software called Record Matching is constantly working to compare every individual entered in a family tree on their site to over 4 billion historical records. For users of My Heritage, Record Match will notify you when it has found matching documents such as:
Birth, Marriage or Death documents
Census records
A tombstone photo
A newspaper article
Books
All of this information is found automatically using semantic analysis…and…it is in addition to the automatic matching that checks for your ancestors in other user's family trees.
Family Tree Tools
Possibly the most phenomenal thing about this search software is…not only does it match Robert & Bob it can actually translate languages to find matches. Each match found comes with a confidence score using a star system so you can check out the most likely matches first, which is  huge time saver.
Another little tool that family history hunters are going to love is the option to confirm or reject a match. However, one word of caution here, if you do find a match you will have to manually transfer the data y to your family tree and create your source citation to go with it. 
The Price of an Ancestor
By now, you are probably wandering how much this is going to cost. Well here is a little good news – bad news. First, the good news; the Record Match feature is free to users with one or more family trees on my heritage. What this means is that you will be automatically notified of matches and given a short transcript or extract of the matching record. The bad news…viewing the full record or document requires a subscription. However, you do have a pay as you go option if you do not want to purchase a full subscription.
Visit MyHeritage Record Matches to find out more about this cool genealogy tool…but before you go, make sure you are ready with some genealogybeginner.com Family Tree Charts and Research tracking forms: available with your 30-day free trial.