Genealogy Brick Walls: The Problem of Names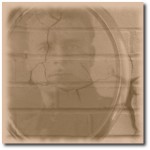 Nothing can stop your family tree research in its tracks like not being able to find your ancestors records. Usually, this boils down to the big four problems of names.
Common names give too many options
Spelling variations lead to confusion
Misspellings can frustrate your efforts
Indexing errors…are a fact of genealogy research
Brick Wall Problems with Common Names
The issue with common names is that they offer too many possibilities. If your ancestor is Joe Smith or Ole Olson your main question is going to be which one is mine? For example, a quick search for Ole Oleson, born 1830 in Rendalen, Norway, returns 632 records. You are going to need to employ some hard-core search strategies to find your Ole Oleson.
Brick Wall Problems with Spelling Variations and Spelling Mistakes
At the time of the early census there was no standardization for the spelling of names, consequently names were often spelled phonetically. Add to this the fact that not everyone had access to education (your ancestor may not have been able to spell or write their name) and it is not hard to imagine why we come up with so many variations on a single surname.
Another common problem of the time was simple human error. Spelling mistakes occurred frequently and for the same reasons as stated above. Additionally, immigrant ancestors may not have had a strong enough grasp of English to catch errors or perhaps the census taker had a difficult time understanding them.
On the other hand, they may have altered their name to a more anglicized version or changed it altogether.
Brick Wall Problems with Indexing Errors
Thank goodness for the volunteers who spend hours transcribing documents, these wonderful people are the ones responsible for making records readily available to family tree enthusiasts. I would never fault them for their efforts.  If you have ever spent time as a volunteer indexer you would agree, old writing is sometimes so faded or illegible that mistakes are unavoidable.
In spite of the problem of names, brick walls can be annihilated. Here are a few approaches you can use to overcome them.
Brick Wall Genealogy General Rules of Thumb:
Use Wild Card and Boolean searches
Make a list of all possible spellings of your ancestor's surname
Find an ancestor with an uncommon first name and search with that to find your family
Combine your search to include a spouse's name
Common names, surname variants, misspellings and indexing errors while problematic are not insurmountable. Using some of the above brick wall tips combined with a sound research strategy read (Brick Wall Breakthroughs for Genealogy Beginners) will give you the tools to break down your brick wall and move forward with your research. Join us in the forum Ask a Genealogist where you will find four key strategies to solving your brick wall problem with names.
Image Credit: Ramona Hartley