Roll of the Honorary Freedom of the City of Dublin (1876-1999)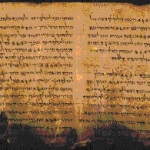 Isaac Butt, Q.C. 4th Sept., 1876 Irish lawyer and Home Rule leader. Right Hon. William Ewart Gladstone, P.C., M.P. 1st Nov., 1877 British Prime Minister and Home Uler crusader.
Ulysses S. Grant, ex-President U.S.A. 30th Dec., 1878 18th President of the U.S.A., on his world tour. Captain Edward E. Potter. 26th April, 1880 Captain of Relief Ship, Constellation, U.S. Navy, sent to relieve famine of 1879-80
Charles Stewart Parnell 3rd Jan., 1882 Irish nationalist leader.
John Dillon, M.P. 3rd Jan., 1882 Irish nationalist politician.
Kevin Izod O'Doherty 10th Aug., 1885
Hon. Patrick A. Collins, Senator, U.S.A. 22nd July, 1887
William O'Brien, M.P. 22nd July, 1887 Irish political leader
Timothy Daniel Sullivan, M.P. 10th Dec., 1887
Thomas Sexton, M.P. 28th Dec., 1887
The Rt. Hon. the Marquis of Ripon, P.C. 16th Jan., 1888 English politician
The Rt. Hon. John Morley, P.C., M.P. 16th Jan., 1888 British author and politician. Chief Secretary of Ireland (1886).

His Eminence Cardinal Moran 1st Oct., 1888
Lady Sandhurst 19th Sept., 1889
The Rt. Hon. James Stansfeld, P.C., M.P. 19th Sept., 1889
The Rev. George Salmon, D.D., Provost, T.C.D. 14th Mar., 1892 Marking 300th celebrations of the college.
The Rt. Hon. Stuart Knill. 23rd Dec., 1892 First Catholic Lord Mayor of London since the Reformation (1893).
Patrick A. McHugh, M.P. 30th Oct., 1901
John E. Redmond, B.L., M.P. 18th Dec., 1901 Irish political leader.
An Craoibhín Aoibhín (Douglas Hyde, LL.D.) 29th June, 1906 Later became first Irish President (1939)
Richard Croker 1st July, 1907 'Boss' Croker of Tammany Hall, New York. I'm fascinated by him but know very little – if you know more Email me at kfinlay@indigo.ie
Spencer Harty, C.E., Borough Surveyor of Dublin. 2nd Sept., 1907
Hugh F. Lane 10th Feb., 1908 Art collector, left collection to the city.
E. O'Meagher Condon 28th Sept., 1909
Sir Charles A. Cameron, C.B., Executive Sanitary Officer 30th Sept., 1910 Credited with improving sanitation in Dublin. His autobiography is included on this site.
Dr. Kuno Meyer 18th July, 1911 German translator of early Irish texts. Removed from the list in December 1914 after a speech to Clan na Gael (NY) in which he supported Germany in WWI. www.ucc.ie/celt/meyer_extracts.html
He was restored to the Roll in 1920.
An Canónach Peadar Ua Laoghaire 18th July, 1911
Most Rev. Dr. Mannix, Archbishop of Melbourne 5th Aug., 1920 Irish-born, advocate of Irish independence.
John Count McCormack 3rd Sept., 1923 Irish operatic tenor.
Ehrenfried Gunther Baron Von Hunefeld 30th June, 1928 First East to West Transatlantic flight.
Captain Hermann Koehl 30th June, 1928 First East to West Transatlantic flight
Major James Fitzmaurice 30th June, 1928 First East to West Transatlantic flight
Frank Billings Kellogg, LL.D. 25th Aug., 1928 U.S. Secretary of State. Awarded Nobel Peace Prize in 1929.
Lorenzo Cardinal Lauri. 27th June, 1932 Pope's representative at the 31st Eucharistic Congress, Dublin.
Sir John Lavery, RA., R.H.A. 17th Sept., 1935 Successful painter of the Glasgow School..
Sir John Purser Griffith, M.A.I., M. Inst.C.E 8th June, 1936
George Bernard Shaw 26th July, 1946 Dublin-born author, dramatist, wit.
Most Rev. Dr. Cushing, Archhishop of Boston 16th Sept., 1949 Campaigner for social justice.
Paul A. Dever, Governor of Massachusetts 16th Sept., 1949
Sean T. C, Ceallaigh, Uachtaran na hEireann 4 May 1953 Former Irish President.
John Cardinal D'Alton 4 May 1953
Gerald P. O'Hara Papal Nuncio to Ireland 12 July 1954 Pope's representative.
Sir Alfred Chester Beatty, FSA, LL.D., D.Sc 7 Nov. 1955 Collector who left important collections of ancient Oriental and Arabic manuscripts to the city.
John Francis Norton 11 Aug. 1958
Gregory Peter Cardinal Agagianian 1 May 1961
Michael Cardinal Browne, O.P. 16 July. 1962
John F. Kennedy. 27 May 1963 American President.
Hilton R.H. Edwards/Dr Michael Mac Liammoir 11 June 1973 Dublin actors, producers
Eamonn De Valera 3 Feb. 1975 Revolutionary, first Taoiseach, Irish President.
John A. Costello 3 Feb. 1975 Taoiseach after De Valera, took Ireland out of the British Commonwealth of Nations.
Pope John Paul II 24 Sept. 1979 On his visit to Ireland.
Noel Purcell 22 June 1984 Hollywood actor, 'Mr. Dublin' in his later years.
Maureen Potter 22 June 1984 Irish comedienne
Akihito Crown Prince of Japan/Michiko, Crown Princess 20 Feb. 1985 On visiting Dublin.
Stephen Roche 8 Sept. 1987 First Irish winner of the Tour de France
Nelson Mandela 18 July 1988 South African leader.
Dr Patrick Hillery 4 March 1991 Former Irish President.
Mother Teresa of Calcutta 1 Feb. 1993 Nun who worked with the Indian poor, studied in Rathfarnham, Dublin, in the 1930's.
Jack Charlton 11 April 1994 Managed the Irish soccer team during its most successful period to date.
Bill Clinton. 6 Nov 1995 American President.
Gay Byrne May 1999 Veteran Irish broadcaster on radio and television.
Aung San Suu Kyi 19 Mar, 2000 Burmese opposition leader
U2 and their manager 19 Mar, 2000 Successful Dublin rock group.
…
Build Your Own Family Tree!
…