Family Search: Launches Huge Project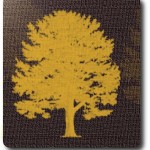 After the huge effort earlier this year to transcribe the 1940 census Family Search is once again making big plans to help genealogists and family history fanatics world wide.
The new project will see the not for profit genealogy giant sending 200 teams around the world to photograph 320 million images of birth, death, wills, immigration and church records from 45 countries.
After being photographed, the images – at a rate of roughly 300 per day – will be sent to Salt Lake City and published to the website within a month.
Of course, this is all pending permission to photograph the images. A task more easily accomplished in some countries than others.
New Records to help build Your Family Tree
Already the holders of the largest database of genealogical records globally, Family Search adds new records and images on a monthly basis.
So far this month they have already added numerous records and images to their collections from:
The US

Brazil

Colombia

Czech Republic

England

Estonia

Hungary

Indonesia

Ireland

Italy

Netherlands

New Zealand

Canada

Peru

Portugal

Slovakia

Spain

Sweden
Best of all, Family Search provides free access to all records and images.
Before you get started digging up your roots make sure you are fully organized and prepared. Check out Genealogy Beginner's lessons, Family Tree Charts and Research Tracking Forms: available at no cost with your 30-day free trial.