Writing Your Family History Book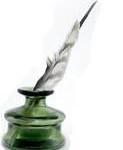 Early in January Genealogy Beginner asked our facebook friends what exciting genealogy projects you had planned for 2012.  Top among your answers were writing and publishing a family history book.
Genealogy Beginner thinks that is an excellent goal.  To help support you in reaching it we decided to dedicate some time to providing information that will bring you closer to achieving it.
Getting Started on Your Family History Book?
Perhaps the hardest thing about writing a family history book is simply getting started. Your first step should be to decide who your family history book is for? Knowing this will help you resolve what form your family history book will take.
Will it be a surname book, a book for yourself, are you planning it as a gift for other family members or did you want to offer it more publicly?
Will it trace the line of a single family or are there going to be interconnecting trees?
Do you have a set number of generations you wish to include?
Are you dedicating it to a single ancestor?
Will you be including graphic data such as family photographs and scans of source documents?
Will you be collaborating with another family member?
Will you be including stories, family lore or famous family recipes?
With the above questions answered, you will have a better idea of the type of book you want to write.
Memoire: An account of the personal histories based on the memory of the author.
Biography: A focus on one specific ancestor.
Narrative: The story of a group of ancestors or a complete family line.
Knowing the answers to these questions before you begin will help you with organizing the project. More importantly, it will keep you from becoming overwhelmed and make your project run smoothly from start to publish.
Note: Genealogy Beginner suggests, that you begin to write your book before your research is complete; for the reason that, if you are like most other genealogy researchers…your research will never be finished.
Organizing your Family History Book
Once you have settled on the form your book will take, the next logical step will be to organize your collected data.  You can take several approaches to this process.
Step one:
Organize within the chronological order of your family tree beginning with the current generation. On the other hand, you may want to begin with the earliest generation you have found and work your way back to the current generation. Working in chronological order will help work through any holes you may have in your research.
Step Two:
Write a tentative outline for your story. You can include as much or as little detail as you wish, the point to remember here is to remain flexible, as you are likely to do a lot of editing along the way.
Step Three:
When you have decided on your organizational process, begin making files for each of your subjects. For instance, a master file for each family group and sub files for the individuals within the group.
Each sub file should contain:
Cards, letters, photos, newspaper clippings and other memorabilia for that individual
Notes on interviews
Notes on social history (What was life like in their time, were there any historical events taking place near them etc.)
Write Your Family's Story
Here are some basic writing tips to help get you started and keep you going.
Draw up a writing schedule
Life gets busy and when it does, it is easy to put off your project. Drawing up a writing schedule and sticking with it will help you keep your project from being placed on the back burner.
Write a Draft
All writers know that every story has a beginning, middle and end. When you begin to write, start with a draft that outlines this. Do not worry about grammar and punctuation at this point just get your outline down on paper.   Later as you start your rewrite, you can make corrections and begin to include detail.  Final corrections can be made when you edit.
Final Notes:
Some family members may be more private while others may simply feel strongly that some stories ought to be omitted altogether. For these reasons, the following two points should be well remembered when writing your family history.
Be careful about including any stories that could be upsetting to your family.
When writing your family history book keep detailed information about living ancestors out of it, unless you have their written permission to include it.
Once you have finished writing your story and before you publish, it is time to edit. Join us on the forum Genealogy in General for your final edit checklist. Don't forget to check back with us next week for Genealogy Beginners article on publishing your family history book.
Image Credit : roonil_waslib via photobucket