Where are young people's Jewish genealogy awards?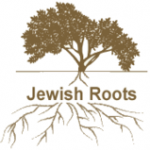 I have always advocated awards for various genealogical achievements, particularly for achievements in non-traditional areas, such as outreach and encouraging young genealogists.
When I read the following release from the , I again wondered where Jewish genealogy is in this arena.
APG awarded its first Young Professional Scholarship to high school senior
(This posting is from Tracing the Tribe – The Jewish Genealogy Blog.)
…
Where to Next?
Blank Family Tree with Step-by-Step Instructions
…