Search results

Two major genealogy research services ceased posting Social Security numbers last week after receiving serious complaints from the public.
Genealogy and Privacy Violations
The cause, complaints of privacy violations by two individuals after the Social Security Administration falsely listed them as deceased.
Scripps Howard News Service, first to investigate the Social Security's Database known as the Death Master File discovered the errors earlier this year. During their investigation, Scripps Howard identified 31,931 American citizens incorrectly recorded as deceased
Genealogy Continue reading "Leading Genealogy Sites Eliminate Records" »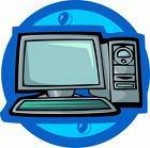 Created in 1936, the Social Security Death Index (SSDI) is the repository holding records of individuals who have lived and died in the US.  This resource has been of great importance to many persons interested in researching their family tree. However, in more recent years this free public searchable database has also been misused by those with less honorable intentions. In fact, the recent changes come about due to the stolen identities of deceased infants, from records that were believed Continue reading "Big Changes at the U.S. Social Security Death Index" »
A press release from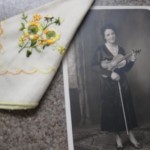 explains how, and why, Footnote.com takes social networking into the past. When a loved one is lost, friends and family members experience a range of emotions from sorrow and grief to comfort. Often, this leads to sharing stories and memories. Until now, it has been a challenge to find a place where these stories can come together to easily be shared, preserved and enriched. At Footnote.com, anyone can create or find Footnote Pages, a space where Continue reading "Facebook for the Dead?" »
Another great article by Leo Talbot:
The Social Security Death Index (SSDI) contains the names and vital information of around 65 million deceased Americans. It is an extremely large and important database for genealogy enthusiasts. Information is archived in the SSDI when a death has been reported to the Social Security Administration (SSA), such as when a family member stops the Social Security Benefits (SSB) of a person, or applies for survivor's benefits.
In the early 1960's, the Continue reading "Social Security Death Records" »