Search results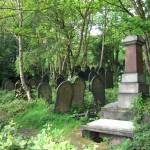 Some people have asked me about gravestone photos. We received a couple of emails on that, so I thought it would be helpful to write a little about the role of graveyards in your genealogy research. They are critical! As you get your hands on death certificates or even learn more about where your ancestors lived, you'll be able to consult the local graveyards to find information on spouses, birth dates, and other family members. Keep in mind that in Continue reading "What To Ask The Crypt Keeper — Genealogy Research at Graveyards" »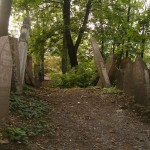 As regular readers of this site you know I'm a big fan of making sure cemetery research is a method used for researching your genealogy and family trees.  Below is an example from Southern Graves (see link below for original post) on how we can find our past generations using cemetery search methods.
The author of the original post writes…
Mrs. Eliza B. R. Mendenhall died almost 160 years ago on December 29, 1848. She was 67 Continue reading "Genealogy Trees | The Role of Cemeteries" »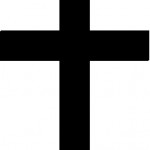 The poetic inscription at the beginning of this article about St. Andrew's Church Cemetery in Darien, McIntosh County, Georgia, reads:
"At the end of this avenue, on high land overlooking the creeks and marshes, Thomas Spalding of Sapelo established his family burial ground."
This short article is part of the Historical Marker Database recently uploaded from Southern Graves, a website dedicated to the history, research and preservation of Southern U.S. cemeteries and burial sites large and small.
The site Continue reading "St. Andrew's Cemetery; Darien, Georgia" »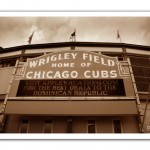 You read that correctly, yes, a cemetery for Cubs Fans. That is the latest news from Southern Graves. It seems however that everyone is a-buzz with this news. In an article from the Chicago Tribune:
"Cubs fans hoping for a World Series title before they die at least can be buried in a place that looks like Wrigley Field when they do."
Beny Lipsman for the Chicagoist writes in his article "Pushing Ivy?"
"Marriage may Continue reading "Cemetery for Cubs Fans" »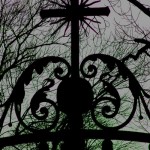 Here is a s quick genealogy tip for searching cemeteries. Sometimes the obvious isn't all that apparent. Remember that in past centuries, almost all people were buried according to ethnic origin or religious affiliation.
So, the tip is: don't waste your time looking in a Presbyterian cemetery for a Catholic ancestor. Sounds obvious now that I've said it, but it is such an easy (and frustrating) mistake to make.
Take care.
…
Where to Next?
Blank Continue reading "Searching Cemeteries — Genealogy Tip" »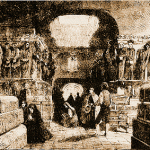 This book will intrigue anyone involved in serious genealogical research, posing a whole new way to uncover family roots and facts through research into cemeteries and their contents. This book has all kinds of great information from funeral art to conducting cemetery surveys. The author, Sharon Debartolo Carmack, covers how to access and interpret death certificates, obituaries, coroner's records, wills, memorial and prayer cards, funeral home records, and mortality schedules. She also outlines the process of locating individual graves and Continue reading "Searching Cemetery Monument Foundations" »