Search results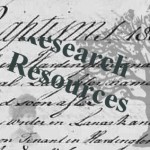 "In the Nineteenth day of March last I went to Salem Village, and lodged at Nathaniel Ingersol's near to the Minister Mr. P.'s House, and presently after I came into my Lodging, Capt. Walcut's Daughter Mary came to Lieut. Ingersol's and spake to me; but suddenly after, as she stood by the Door, was bitten, so that she cried out of her Wrist, and looking on it with a Candle, we saw apparently the marks of Teeth, both upper Continue reading "A Family History of Witchcraft" »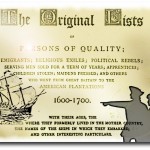 Family Tree fanatics wishing to research the earliest immigrants to the Americas are in for a real treat with this fantastic book published in 1874 and titled The Original Lists.  
 The book will be of great interest to any family history seekers whose family came to the Americas during 1600-1700.
Its contents are comprised of the original lists of: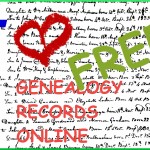 If you have been waiting for new genealogy resources to become available online, your wait may be over. The month of July 2012 saw some great additions to genealogy resources by FamilySearch.
The new additions span the globe from the USA to Asia…some dating from the 1400s.
Keep reading for a complete list of the July's new records:

Are you yearning to discover the details about the newest genealogy technology or become skilled at digging up old records?
June is jam packed with great webinars for family tree enthusiasts. Whether you are a beginning genealogist or seasoned professional, you are going to love this month's line up of webinars across the net.
June Webinars:
Date/ Time

Subject

Website/ REGISTER:

June 2021:00 – 22:00
Genealogy Hacks: Tricks to Crack the Top Genealogy Web SitesWith Rick Crume
REGISTER: https://www1.gotomeeting.com/register/586250704
June Continue reading "Family Tree Webinar News" »