Search results
I receiv
e great feedback every day by email. I wish more people would use the comments form below to share their experience.  Please don't hesitate to do so yourself. Regardless, keep the questions coming. I wanted to write right away and respond to everyone with the answer to a great question I received. One beginner genealogist wrote, "All this about government resources and talking to your family is great but it's still not clear what I'm looking for."
Continue reading "Wondering How To Make A Family Tree — It Boils Down To Just Three Core Documents Your Searching For!" »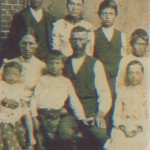 In case you are a novice, researching the genealogy of your family, you will know that you have to begin with yourself and move outward to your immediate family next. Keep a blank family tree and pedigree chart handy since you will have to record all the information there.  You should record the following data for each person: name, date and place of birth, date and place of death, spouse, children and parents. If there is any other interesting fact, Continue reading "Making a Family Tree — What to Record" »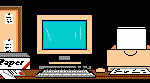 Building a family tree is quite easy if you know the right way to make a family tree. You don't have to make a lot of expensive long distance calls in a fact finding mission. There are plenty of family tree building software solutions readily available on the internet. They are very user-friendly and guide you step-by-step. The software will take all your data, such as photographs, family heirlooms, and documents and organize them.
Also there are online databases Continue reading "Software Solutions: How to Make a Family Tree?" »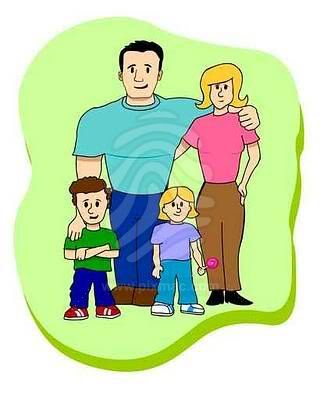 Are you curious about your long lost relatives? You can easily find out about them with technologies that help you create a family tree. Do you want to know how to make a family tree ? A family tree is an account of your forefathers. Usually it is depicted by a genealogy map that shows family connections. Such a record usually contains vital information such as names of ancestors, their dates of birth, place of origin and occupation. Each person Continue reading "How to Make a Family Tree?" »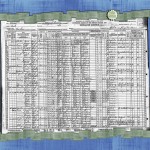 Some great advice from veteran genealogist on how to make a family tree.  This is good advice on the "three documents" [birth, marriage, and death certificate]. However, the Federal Census' comes up there in documentation. I've gotten more information from these when I couldn't locate the other three.
Finding out what the head of household's occupation was gives you clues in other places to search! Having other family members names listed can help also. Parents that have disappeared on records, could Continue reading "How to Make a Family Tree" »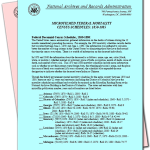 Below is a great article about how to make a family tree through the eyes of a first time visitor to the NARA. In it the author discusses the value of the color guides used to assist researchers with the NARA's most common records. Make sure you visit the link below to visit the source of the guides online. These resources will surely help you figure out how to make a family tree.
I recently made my first visit to Continue reading "How to Make a Family Tree — The NARA" »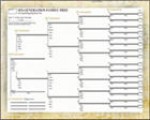 Making Your Family Tree Chart is as Easy as 1-2-3! First, understanding exactly what a family tree is and what it looks like by downloading genealogy charts. This will provide clarity and direction. You are the first entry, then your parents, then your grandparents. If you have supporting documents, write in ink, otherwise, use pencil.  Once you've exhausted your resources at home, it's time to start searching online and elsewhere.
Simply follow these three simple steps and you'll Continue reading "More:How to Make a Family Tree" »