Search results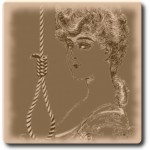 Pirates, Outlaws and Ne'er do wells; it would be uncommon to research any family tree without finding at least one skeleton in the closet.
Ancestors with a criminal record can range from unfortunate debtors who paid a price for being poor to thieves and pickpockets or even those executed for murder. Although none of us wants to find we descended from a cold-blooded killer, having a rogue in the family tree does add a little excitement.
Throughout history there Continue reading "Black Sheep Ancestors" »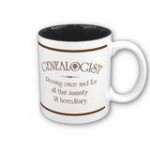 A resident genealogist is a professional on staff at a library, archives or even on a genealogy website who is there to provide family tree research advice and guidance, particularly to genealogy beginners.  A quick question to the resident genealogist may save you time as well as a great deal of frustration and it can be a lot of fun.
If nothing else your Genealogist in Residence is almost certainly, part detective and part historian. A website with a resident Continue reading "What is a Resident Genealogist?" »