Search results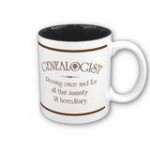 A resident genealogist is a professional on staff at a library, archives or even on a genealogy website who is there to provide family tree research advice and guidance, particularly to genealogy beginners.  A quick question to the resident genealogist may save you time as well as a great deal of frustration and it can be a lot of fun.
If nothing else your Genealogist in Residence is almost certainly, part detective and part historian. A website with a resident Continue reading "What is a Resident Genealogist?" »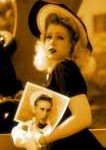 A visit to the National Archives genealogy resources page evokes a subtle sense of excitement, as the counter ticks down to the April 2, 2012 release of the 1940 US census returns. These important records will be accessible through public access computers at Nara facilities on a national level. They can also be conveniently accessed through the internet from your personal computer.  Better yet, it is free of charge. The 1940 census is the 16th Federal Population Census of the Continue reading "Free Genealogy Search: 1940 US Census Returns Go Live April 12, 2012" »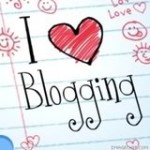 Genealogy Beginner was rated within the top 50 Best Blogs for Genealogy Geeks online by Online University.  We're proud to share the spotlight with some great fellow genealogy bloggers.  You can check out the full list at Online University.  They break the list up into four key sections:  General, Specific Research Projects, Libraries and Resources, News.
The number one blog for each category included: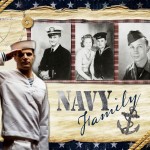 National Archives to Dedicate New National Personnel Records Center Annex Facility
Valmeyer, IL . . . The National Archives and Records Administration will formally dedicate its new National Personnel Records Center (NPRC)Annex Facility in the Rock City Admiral Parkway development (1411Boulder Boulevard, Valmeyer, IL) at 1:30 p.m. on Friday, October 24,2008. Speakers scheduled to participate include
U.S. Congressman Jerry Costello (D-IL, 12th), Illinois State Senator Dave Luechtefeld (R-IL,58th), Illinois State Representative Dan Reitz (D-IL, 116th), Monroe County Board Continue reading "New National Personel Records Center" »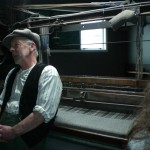 Genealogy is an ever fascinating subject and you may be surprised at just how many research approaches are available to you.  We are all informed about the primary concepts of – start with you and hunt the down those birth, marriage and death records. Very soon after that, avid researchers are busily tracking down the most likely census returns. However, were you aware that you may be missing out on another incredibly valuable but often overlooked resource in researching your Continue reading "The Handloom Weavers of Perth website" »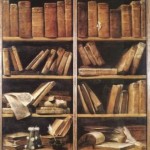 This is a neat idea that more communities should consider. What better way to show residents how their tax dollars work than a family tree search Sunday. This story from the Scarborough Evening News reports that residents of Scarborough will be welcome to participate in a unique event every Sunday. It is a day set aside to help research their family trees. The Council Records Office in North Yorkshire County is taking registrations for a family history "day school" intended Continue reading "A Family Tree Search Sunday" »