Search results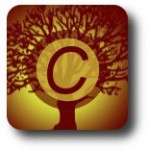 From the novice to the veteran family historian we can all agree that the vast amount of information available online for genealogy research is a great blessing. Therefore, it is more important than ever to become familiar with the ethical practices and etiquette involved in information sharing when it comes to our family trees.
On sites such as Ancestry.com and Find a Grave, a great deal of the information is made available through the contributions of fellow researchers. Thus, it Continue reading "Genealogy: Online Ethics and Etiquette" »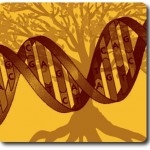 Genealogy Beginner Welcomes Guest Bloggers from the Sinclair DNA One name Study and the Salian DNA Project who have so wonderfully explained everything a genealogy beginner needs to know about how to use DNA testing to help with your genealogy research…and fill out your Family Tree Template!
So what do you do when there are no more records to get you any further back in time on your family tree? Most of us get stuck at a brick Continue reading "Using DNA to Grow Your Family Tree: Guest Blog" »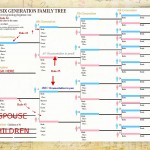 Have you ever felt confused about how to fill out a Family Tree Template?
Wondered what the numbers mean?
Who you should include?
Where to start?
Here are a few simple rules to follow that will have you filling out your Family Template in no time.
Family Template Rule #1 = YOU
Always start with yourself. Your name goes in the number one spot on the chart along with your vital statistics information such as when and where Continue reading "Fill out Your Family Template the Easy Way" »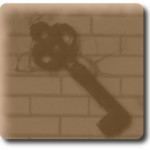 Hitting a brick wall in your family tree is an extremely frustrating experience for every family tree enthusiast from the novice to the advanced.  Especially after, you have spent hours combing through all of the obvious records.  When you have already checked the church records, civil records, obituaries, newspaper archives, immigration records and census…do not give up. Just realize that it is time to pull out your shovel and start digging deeper.
In short, after you have looked in all Continue reading "Genealogy Brick Walls: Look In the Unlikely Places" »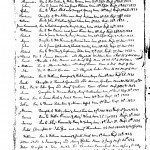 Recently while researching a family line, I discovered what I hoped might be a breakthrough on a frustrating brick wall. What I actually found was a good reason for beginning genealogists to use caution before including individuals in their family tree without first confirming the source.  Truth to tell, this is a sad tale of how genealogy misinformation and mistakes are spread.
This story starts with a search for the parents of John McCallum b. about 1785.
I know that Continue reading "Genealogy Pitfalls: Genealogy Beginners Beware" »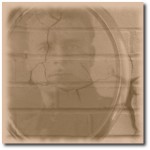 Nothing can stop your family tree research in its tracks like not being able to find your ancestors records. Usually, this boils down to the big four problems of names.
Common names give too many options
Spelling variations lead to confusion
Misspellings can frustrate your efforts
Indexing errors…are a fact of genealogy research
Brick Wall Problems with Common Names
The issue with common names is that they offer too many possibilities. If your ancestor is Joe Smith Continue reading "Genealogy Brick Walls: The Problem of Names" »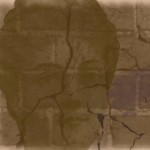 Brick wall busting is all about problem solving and detective work. However before you can begin to break down your brick wall you need to define exactly what the problem is.
The top four most common causes of brick walls:
Unable to identify your ancestors parents
Trouble discovering your ancestors country of origin
Researching an ancestor with a common surname
Finding an ancestor that has disappeared from the records
Your brick wall may even stem from a Continue reading "Brick Wall Breakthroughs for Genealogy Beginners" »

A post February 22, 2012 on the FamilySearch.org website announces big changes to its website. The changes are reported to include some significant new search features for its over 2.5 billion freely accessible records. The transformation comes in an effort to give users a more streamlined genealogy research experience by including all products, services and content on the same site.
Family Tree Search Improvements
In a nutshell, the benefits to users come down to greater convenience and improved Continue reading "FamilySearch.org Announces Huge Website Changes" »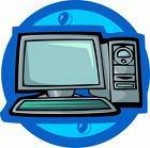 Created in 1936, the Social Security Death Index (SSDI) is the repository holding records of individuals who have lived and died in the US.  This resource has been of great importance to many persons interested in researching their family tree. However, in more recent years this free public searchable database has also been misused by those with less honorable intentions. In fact, the recent changes come about due to the stolen identities of deceased infants, from records that were believed Continue reading "Big Changes at the U.S. Social Security Death Index" »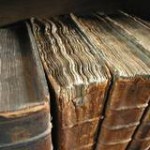 The Internet Archives is front-page news for all beginning genealogists and family historians. Internet Archives is taking a lesson from the lost library of Alexandria.  Alleged to be the greatest repository of knowledge in the known world, the Great Library housed books written by the most renowned scholars and philosophers: but all that was lost when it burned to the ground. In collaboration with the Smithsonian and the Library of Congress, The Internet Archives is actively working to digitize and Continue reading "A Well-Kept Secret: The Internet Archives is an Amazing Resource for Genealogists" »