Search results

You may have see genealogist Megan Smolenyak on Good Morning America or the Today Show. You may be more familiar with her from her books, her work with popular genealogy programming or from her numerous speaking engagements.
From her dedication in finding the family of soldiers who are unaccounted for from past conflicts, (as a consultant with the U.S. Army), to her work as an outspoken advocate of using DNA to trace your roots Ms. Smolenyak is definitely a genealogist Continue reading "Finding the Living with Megan Smolenyak" »

A post February 22, 2012 on the FamilySearch.org website announces big changes to its website. The changes are reported to include some significant new search features for its over 2.5 billion freely accessible records. The transformation comes in an effort to give users a more streamlined genealogy research experience by including all products, services and content on the same site.
Family Tree Search Improvements
In a nutshell, the benefits to users come down to greater convenience and improved Continue reading "FamilySearch.org Announces Huge Website Changes" »
Genealogy we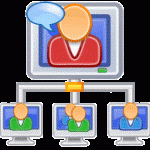 binars are becoming a popular way to stay up to date with the latest genealogy news and events. They are also a great resource for genealogy beginners to learn some new research tricks and tips.
A genealogy webinar is a live interactive class, lecture or interview that is broadcast at a scheduled time over the internet. They can be a great way to hear about new developments and family tree resources or just to hear expert genealogists give Continue reading "Genealogy Webinars for Genealogy Beginners" »
ProGenealogists recently announced their "25 Most Popular Genealogy Blogs for 2009″ awards. We are very honored to be part of this group. A glance through the other blogs on the list is truly humbling. It's even more humbling to read ProGenealogists announcement, noting that "a Google search for genealogy blogs currently results in nearly half a million options, with over seven times that number for 'family history' blogs." I'm not certain how to do a Google search that returns the Continue reading "Top 25 most popular 2009 genealogy blogs" »