Search results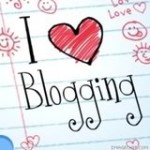 Genealogy Beginner was rated within the top 50 Best Blogs for Genealogy Geeks online by Online University.  We're proud to share the spotlight with some great fellow genealogy bloggers.  You can check out the full list at Online University.  They break the list up into four key sections:  General, Specific Research Projects, Libraries and Resources, News.
The number one blog for each category included:
I receiv
e great feedback every day by email. I wish more people would use the comments form below to share their experience.  Please don't hesitate to do so yourself. Regardless, keep the questions coming. I wanted to write right away and respond to everyone with the answer to a great question I received. One beginner genealogist wrote, "All this about government resources and talking to your family is great but it's still not clear what I'm looking for."
Continue reading "Wondering How To Make A Family Tree — It Boils Down To Just Three Core Documents Your Searching For!" »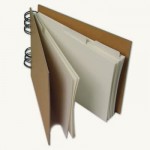 Some folks are asking about family tree research and if we could offer some ideas/assistance with how to actually find your ancestors. We'll spread the ideas out over several posts so you can digest things in small chunks (at least my mind works that way).
That said, I'm going to assume …
You have a family tree template and understand how to fill out a family tree.

We did a survey a little while back where I asked the original visitors to this website what their biggest challenge was when making a family tree. The idea was to make sure the website was a resource that would help people overcome these initial barriers.
This is what people said was their hassle.
Trying to figure out how to complete a formal family tree chart (like the one you downloaded)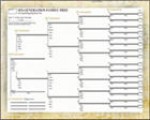 Getting organized is the first and most important step in initiating your genealogy project. A family tree is a chart that outlines the results of a genealogy search. Making a family tree starts with getting your paperwork in order. Starting the search for your own family tree marks the beginning of a private adventure into your personal history. You'll find delightful surprises, family secrets, and heartaches. The treasures you find will be enjoyed by generations who follow.
Getting Yourself Ready For a Genealogy Search
You'll search for documents that can verify family stories – birth certificates, military records, wills, marriage licenses, and deeds. Therefore, It is a good idea to prepare a notebook to organize yourself.
More Info:
To Organize or Be a Genealogy Slob
By: Rudy Coleman
Click Here to Read This Article(will open in a new window)