Search results
Ever thought of throwing a Genealogy Family Reunion?  We talk about how to organize and initiate such a reunion in The Step-by-Step Genealogy Guide. It isn't that hard when you have a few basic tips.
First of all, plan the "reunion" around a pre-arranged family gathering (weddings are great.) This way you'll have folks in town anyway. Ask the relative getting married if they'd mind if you had an informal gathering the afternoon after the wedding (maybe at Continue reading "Three Steps to a Genealogy Family Renunion" »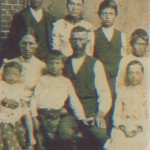 In case you are a novice, researching the genealogy of your family, you will know that you have to begin with yourself and move outward to your immediate family next. Keep a blank family tree and pedigree chart handy since you will have to record all the information there.  You should record the following data for each person: name, date and place of birth, date and place of death, spouse, children and parents. If there is any other interesting fact, Continue reading "Making a Family Tree — What to Record" »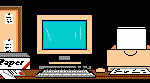 Building a family tree is quite easy if you know the right way to make a family tree. You don't have to make a lot of expensive long distance calls in a fact finding mission. There are plenty of family tree building software solutions readily available on the internet. They are very user-friendly and guide you step-by-step. The software will take all your data, such as photographs, family heirlooms, and documents and organize them.
Also there are online databases Continue reading "Software Solutions: How to Make a Family Tree?" »
What is a Step-by-Step Genealogy Guide worth?  To have someone do all the research for you would normally cost you around $800 (I should know, that's what it cost me!).  Particularly laser-guided accurate information like I provide in The Guide – SPECIFICALLY for managing name challenges from other countries. This isn't some boiler-plate collection of answers. Everything is explained in PLAIN English. Which means it's dead-easy to read and understand. And it's logically laid out. There are other resources Continue reading "Download the Genealogy Guide" »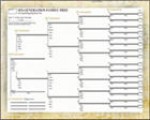 Getting organized is the first and most important step in initiating your genealogy project. A family tree is a chart that outlines the results of a genealogy search. Making a family tree starts with getting your paperwork in order. Starting the search for your own family tree marks the beginning of a private adventure into your personal history. You'll find delightful surprises, family secrets, and heartaches. The treasures you find will be enjoyed by generations who follow.
Getting Yourself Ready For a Genealogy Search
You'll search for documents that can verify family stories – birth certificates, military records, wills, marriage licenses, and deeds. Therefore, It is a good idea to prepare a notebook to organize yourself.
More Info:
To Organize or Be a Genealogy Slob
By: Rudy Coleman
Click Here to Read This Article(will open in a new window)
Continue reading "Genealogy Template Charts" »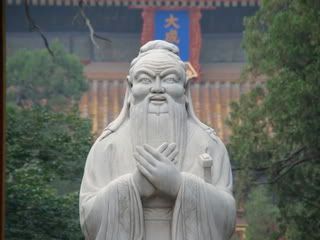 I thought this was interesting when I came across it. More than 2 million family members… that was a big genealogy project for sure! The Confucius Genealogy Compilation Committee tells us that the task of registering new members was completed in 2007 and the descendant report for Confucius is due to be published in 2009; 2,500 years after his death. Kong Dewei, a Confucius descendant who has been updating and directing the work on this project reports that there are Continue reading "Updated Confucius family tree has two million members" »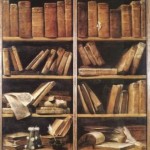 This is a neat idea that more communities should consider. What better way to show residents how their tax dollars work than a family tree search Sunday. This story from the Scarborough Evening News reports that residents of Scarborough will be welcome to participate in a unique event every Sunday. It is a day set aside to help research their family trees. The Council Records Office in North Yorkshire County is taking registrations for a family history "day school" intended Continue reading "A Family Tree Search Sunday" »