Search results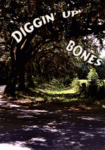 Genealogy and Halloween go together like "Trick or Treat".  After all, who is more interested in the spirits of the past than your average ancestor hunter. If you needed any more proof of that, you would not have to go farther than a visit to some of the preeminent genealogy sites and blogs, such as GeneaBloggers or Genealogy.com.
Here is a look at how the genealogy community is celebrating this holiday in spooktacular style
A Halloween themed Continue reading "Genealogy for Halloween: A Treat from Genealogybeginner.com" »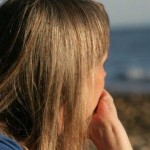 For many beginning genealogists, the line between the concrete facts of genealogical research and the personal lore of family history are easily blurred.  This article by Genealogy Beginner's resident genealogist, Ramona Hartley clearly demonstrates the difference between the two related but separate fields of study. Do you know the difference between genealogy and family history? When you are a beginning genealogist; taking those first tentative steps in researching your ancestry, it can be difficult to distinguish the difference between them. Continue reading "Genealogy or Family History?" »
This came through on the Genealogy Blog at GeneaNet today. It appears as if a research grant (from the Arts and Humanities Research Council) for around a half-million pounds was awarded to a couple academics in England. the overall idea is that they'll use the money to challenge some assumptions about the emergence of professional soldiery in the 14th and 15th century.
The genealogy interest…?
"The project has an innovative methodological approach and will be producing an on-line Continue reading "Medieval England — Soldier Database" »
I came across a heartfelt genealogy post at another blog and felt it was very much worth sharing. In her article, "Are You Up to Date," Paula Stuart-Warren writes about keeping your family tree current with events in your family. While we may spend the majority of our time looking for distant ancestors, we need to remember to enter recent family data as well. She also discusses such topics as:
Obituaries and Tombstones
Family Group Sheets
I came across this article from Jean-Yves BAXTER at Genealogy Blog today. According to the article, Daniel Lorello, a State employee of New York, has been arrested for stealing historic documents and selling them on eBay. He has been charged with possession of stolen property, grand larceny and fraud. His crimes were discovered after someone saw the items posted for sale on eBay and alerted the authorities. Included in the missing documents are copies of the Davy Crockett Almanacs and Continue reading "Man arrested in eBay sale of historic documents" »