Search results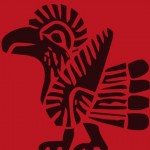 September 15 marks the start of Hispanic Heritage Month. A month long celebration of Hispanic culture that recognizes the role Hispanic Americans played in the forming of North America.
From Columbus's discovery of the "New World" under the patronage of Spanish monarchs to the earliest continuous North American settlement in St. Augustine, Florida. Hispanic people have played an important part in the shaping of a nation.
Hispanic Heritage Month began, as a week long celebration first made official by Continue reading "Hispanic Heritage Month" »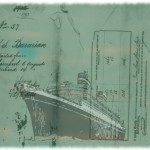 FamilySearch is in the news again with a new project that promises to be one of the most exciting yet for genealogy beginners.
The new project focus is to index U.S. Immigration and Naturalization records as well as passenger lists, border crossing records and passports. The ultimate objective to indexing these records is to make them freely available for family tree enthusiasts looking for their immigrant ancestors.
The variety of information family history hunters can hope Continue reading "Volunteers Needed at FamilySearch" »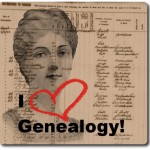 With the 1940s, Census indexing project finished you might think the team at FamilySearch.org would want to take a little rest.  They certainly deserve one!
Instead, they are still busy adding new records and updates.
For the month of August 2012, they have added 50 sets of new records and updates covering North America, South America, Great Britain, Europe and more.
Among the new additions are court papers, cemetery transcriptions, obituaries, immigration information, probate records, passenger lists, mortality schedules, Continue reading "Family Search adds even more New Records for 2012" »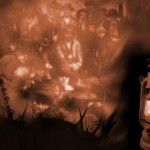 One of the very first things you learn as a genealogy beginner is to look in birth, marriage, death and census records for clues to uncovering your ancestral past. Then you learn about land records, sasines and other records associated with genealogy.
One often overlooked source of information for your family tree are trades union records.
The trade your ancestor worked in may hold valuable information. For example, the record of a tradesman can help you find an Continue reading "Finding Your Ancestors in Trades Union Records" »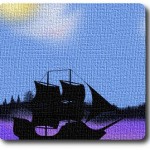 Genealogy beginners looking for immigrant ancestors should head straight over and bookmark The Immigrant Ships Transcribers Guild (ISTG) website.
The ISTG is a volunteer group that has been working since 1998 to transcribe ships lists on a global scale and publish them on the internet. In the years since its inception, the ISTG website has grown to include volumes of passenger manifests.
The scale of the site may make navigating it a little intimidating to the novice family history Continue reading "Ships Lists: Free Genealogy Resource" »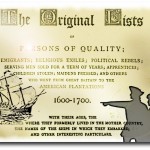 Family Tree fanatics wishing to research the earliest immigrants to the Americas are in for a real treat with this fantastic book published in 1874 and titled The Original Lists.  
 The book will be of great interest to any family history seekers whose family came to the Americas during 1600-1700.
Its contents are comprised of the original lists of: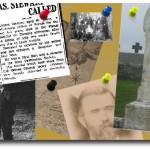 Well it certainly did not take long for family tree fanatics to make use of social media "pinning" sites.
If you are new to social media here is what you need to know about pinning. Pinning is a visual way of sharing your interests via a virtual pin board.  You can create boards based on a singular theme such as genealogy, family tree, family history etc. Ultimately, what these sites do is share links through images. One way to think Continue reading "Pinning your Family Tree" »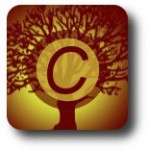 From the novice to the veteran family historian we can all agree that the vast amount of information available online for genealogy research is a great blessing. Therefore, it is more important than ever to become familiar with the ethical practices and etiquette involved in information sharing when it comes to our family trees.
On sites such as Ancestry.com and Find a Grave, a great deal of the information is made available through the contributions of fellow researchers. Thus, it Continue reading "Genealogy: Online Ethics and Etiquette" »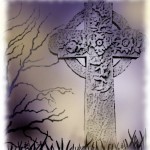 Find a Grave is a FREE genealogical resource that every genealogy beginner should visit and bookmark today.
Founded in 1995 by Jim Tipton, a self-proclaimed nerd with the odd hobby of searching out and visiting the grave sites of the famous; Tipton's goal in the creation of the site was to share his interest with like-minded others.
It was not long before he came to the realization that his hobby had great historical and genealogical significance.
What Does Find a Continue reading "Find a Grave: Free Family Tree Resource" »