Search results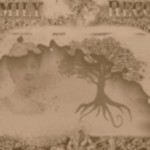 Sometimes the most precious gifts we receive come in the form of a kind gesture from a total stranger.
Such was the case for a Denver woman who received an email this month from a thoughtful stranger in Arizona…1500 miles away. The email contained information about a 150-year-old family bible, an attachment with pictures of the bible and a query as to whether the bible belonged to the Denver woman's family. Together with the pictures was a hand written page Continue reading "150-Year-Old Family Bible Recovered" »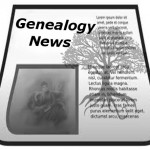 Israeli based genealogy site My Heritage just purchased competitor Geni.com. The purchase will allow My Heritage to acquire billions more global records, making the company a huge competitor in the genealogy market.
The addition of the Geni.com records brings My Heritage up to approximately 72 million registered users. These numbers elevate My Heritage as a serious competitor to Ancestry.com, which had about 1.87 million users as of the first quarter of 2012.  One more point that solidifies Continue reading "My Heritage Buys Geni.com" »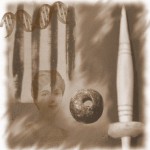 Most people are interested in genealogy as a hobby, an addictive search for a family tree whose roots are yet undiscovered.
In Iceland however, genealogy takes on a broader importance. It becomes a necessity for singles with the natural desire to settle down and perhaps start a family.
Why… because with a current population of about 318,000 people whose ancestors have lived on this isolated island since the late Viking age (approximately the year 870) finding someone you are not Continue reading "Iceland: Genealogy with a Twist" »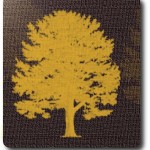 After the huge effort earlier this year to transcribe the 1940 census Family Search is once again making big plans to help genealogists and family history fanatics world wide.
The new project will see the not for profit genealogy giant sending 200 teams around the world to photograph 320 million images of birth, death, wills, immigration and church records from 45 countries.
After being photographed, the images – at a rate of roughly 300 per day – will Continue reading "Family Search: Launches Huge Project" »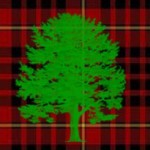 Today, Scotland's People, the popular website for Scottish Genealogy made public the wills and testaments of 267,548 people.
The collection, held by the National Records of Scotland includes the last wishes of persons who died in the country between1902 and 1925.
Records that may be of particular interest to genealogists and historians are the last wills and testaments of:
Poorhouse inmates
WWI soldiers
Suffragettes
Victims of the Titanic disaster
Over 35 millionaires
Records keeper for Scotland and acting registrar general Continue reading "Scotland's People Publish Wills: 1902 and 1925" »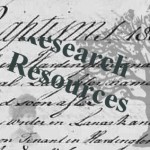 "In the Nineteenth day of March last I went to Salem Village, and lodged at Nathaniel Ingersol's near to the Minister Mr. P.'s House, and presently after I came into my Lodging, Capt. Walcut's Daughter Mary came to Lieut. Ingersol's and spake to me; but suddenly after, as she stood by the Door, was bitten, so that she cried out of her Wrist, and looking on it with a Candle, we saw apparently the marks of Teeth, both upper Continue reading "A Family History of Witchcraft" »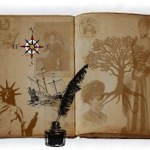 The book Immigrant Women, By Maxine Seller gives insight into the first impressions, hard lessons, joys and sorrows experienced by women who immigrated during the 19th and 20th centuries. In a collection of memoirs, oral histories, diaries and stories, the book records the specific struggles of women striving to build a new life in a new land.
Most of the time we can only imagine what challenges our immigrant grandmothers faced and what they thought Continue reading "Immigrant Women: Our Courageous Ancestors" »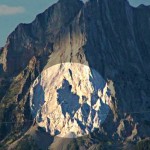 Every family historian knows that woven through the branches of their family tree are family stories and legends distorted by time.
Sometimes however, genealogy plays a role in the legends of entire communities. This could not be truer than in the story of Fernie, a small coal-mining town nestled in a peaceful valley in the East Kootenay region of British Columbia, Canada.
The Tall Tale
While out seeking his fortune in 1887, a young prospector named William Fernie Continue reading "Genealogy, History, Tall Tales & Ghost Stories" »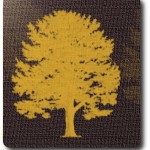 RecordsBase.com is a genealogy website designed to help family history hunters locate US documents to fill out the branches on their family tree. New to the site (in response to a review suggesting more resources would be helpful in this area) are record guides created to help genealogists locate the right records from their collection of over 2 billion public records.
RecordsBase.com's PR manager, Ashley Evans, says,
"Every state and county has its own way of storing public Continue reading "Record Guides at RecordsBase.com" »