Search results

Are you yearning to discover the details about the newest genealogy technology or become skilled at digging up old records?
June is jam packed with great webinars for family tree enthusiasts. Whether you are a beginning genealogist or seasoned professional, you are going to love this month's line up of webinars across the net.
June Webinars:
Date/ Time

Subject

Website/ REGISTER:

June 2021:00 – 22:00
Genealogy Hacks: Tricks to Crack the Top Genealogy Web SitesWith Rick Crume
REGISTER: https://www1.gotomeeting.com/register/586250704
June Continue reading "Family Tree Webinar News" »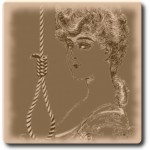 Pirates, Outlaws and Ne'er do wells; it would be uncommon to research any family tree without finding at least one skeleton in the closet.
Ancestors with a criminal record can range from unfortunate debtors who paid a price for being poor to thieves and pickpockets or even those executed for murder. Although none of us wants to find we descended from a cold-blooded killer, having a rogue in the family tree does add a little excitement.
Throughout history there Continue reading "Black Sheep Ancestors" »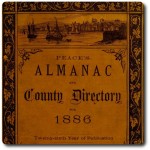 Almanacs can be a great resource for genealogists and family historians. Along with weather predictions, advice for farmers and statistical information almanacs can contain tit bits of information about your ancestors that are not found in vital events documents or census. Additionally almanacs can give wonderful ephemeral information to round out your family history story and fill in your family template. Gutenberg printed the very first almanac in 1457 in Mentz, Germany and their use spread to almost every country Continue reading "Find Your Ancestors in Almanacs" »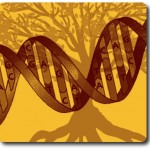 Mark your calendars for Sunday March 25 8pm EDT to watch the premier of "Finding Your Roots" with Henry Louis Gates, Jr.
Perhaps what makes "Finding Your Roots" one of the most interesting celebrity genealogy programs to date is the element of surprise as Gates escorts his guests through some shocking revelations in search of their ancestors.
Each episode features the genealogy of two or more celebrities. With the help of some leading American Genealogists, Family History experts and Continue reading ""Finding Your Roots" Premiers Sunday" »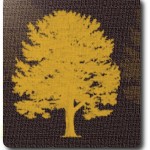 Accessible Archives has been a well-kept secret for far too long. The company founded in 1990 has made an impressive amount of archived information (at one time only offered through microfilm) available through computer technology.
Accessible Archives has excellent search capacity that allows family history buffs to pinpoint very specific information that is then presented in digital format or through direct link.
Collections for Family History
This invaluable resource for genealogists contains mainly "PRIMARY SOURCE" materials!  Filled Continue reading "Genealogy News: Accessible Archives" »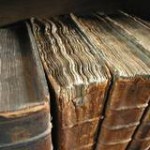 The Internet Archives is front-page news for all beginning genealogists and family historians. Internet Archives is taking a lesson from the lost library of Alexandria.  Alleged to be the greatest repository of knowledge in the known world, the Great Library housed books written by the most renowned scholars and philosophers: but all that was lost when it burned to the ground. In collaboration with the Smithsonian and the Library of Congress, The Internet Archives is actively working to digitize and Continue reading "A Well-Kept Secret: The Internet Archives is an Amazing Resource for Genealogists" »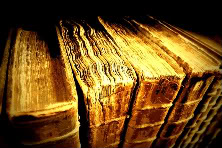 October at the National Archives sees a chain of programs that will be of great interest to genealogists. This series of programs – that are open to the public and free – will highlight records from its holdings.
Among the programs listed:
Introduction to Genealogy
This is the first of a series of monthly lectures that will cover basic genealogy research and researching techniques.
Access to Archival Databases (ADD) for Genealogists
This program introduces genealogists to the National Archives electronic Continue reading "SPECIAL PROGRAMS HIGHLIGHT NATIONAL ARCHIVES RECORDS IN OCTOBER" »
This came through on the Genealogy Blog at GeneaNet today. It appears as if a research grant (from the Arts and Humanities Research Council) for around a half-million pounds was awarded to a couple academics in England. the overall idea is that they'll use the money to challenge some assumptions about the emergence of professional soldiery in the 14th and 15th century.
The genealogy interest…?
"The project has an innovative methodological approach and will be producing an on-line Continue reading "Medieval England — Soldier Database" »