Search results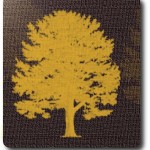 After the huge effort earlier this year to transcribe the 1940 census Family Search is once again making big plans to help genealogists and family history fanatics world wide.
The new project will see the not for profit genealogy giant sending 200 teams around the world to photograph 320 million images of birth, death, wills, immigration and church records from 45 countries.
After being photographed, the images – at a rate of roughly 300 per day – will Continue reading "Family Search: Launches Huge Project" »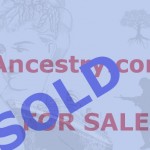 Thank You Ancestry.com for the countless Family Trees that have been built due to the access you have provided.
Thank you for the Census, Passenger lists and military records: not to mention the numerous collections and genealogical documents dating back to the 13th century.
Ancestry.com has been providing service to genealogists around the world for the past 15 years. Starting out in the 1980's as Ancestry Inc: back at the beginning of online research when family history Continue reading "Ancestry.com: SOLD" »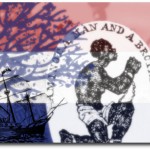 Since first starting out on the election trail, President Barack Obama's family history has been a subject of great interest. In this week's news, Obama's family tree has become even more noteworthy as genealogist claim to trace his descent from the American Colonies first documented slave.
The Roots of Slavery
The commencement of slavery in the US began in Virginia with the arrival of 20 Africans aboard a Dutch Man – o – War. At its inception, Continue reading "Obama Descendant of First Slave?" »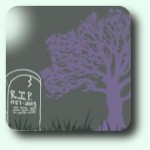 Genealogists have long used cemeteries as a source for finding ancestors in their family trees. Burial grounds are a repository of the history of people, they record lives lived and commemorate deaths.
They are frequently filled with beautiful statuary, touching memorials and every so often …humorous remembrances.
Genealogy Fun
When doing a graveyard search, humor is not likely the first thing most genealogists and family historians have on their minds; the graveyard is a solemn place. However, if Continue reading "The Grave Humor of Genealogy" »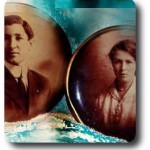 Genealogists and Family Historians are coming up with some wonderfully creative ways to document and share family trees. From video documentary to fine art pieces, the ways we are honoring our ancestors is becoming more and more creative.
Video Documentary Family Tree
Documenting your family tree can become a visual auditory experience with the help of a company called Reel Tributes.
The inspiration for the company came with the passing of founder David Adelman's Grandmother Eunice. Wanting to express her Continue reading "Preserving Family History: The Creative Family Tree" »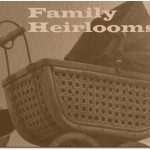 Often making a journey across time and continents, family heirlooms are a solid physical connection to a very personal ancestral past that tend to hold memories, which resonate deep within us.
Those who have held their great-grandmothers wedding dress or read the letters written home from a relative who served in a war understands the deep link felt across the generations. One truth shared by all family treasures is that… it is the stories that accompany them that give them Continue reading "Family Heirlooms: 19th Century Photographs" »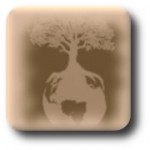 The world of genealogy is ever evolving; every day there is word of a new group or project on the horizon that promises to enrich the global genealogy community. As a genealogist who is also an adoptee, I am always excited to hear about groups like The Mixed Roots Foundation and their Global Adoptee Genealogy Project.
Today in the United States 6 in every 10 people are touched by adoption.
The Mixed Roots Foundation is the first ever-registered charity Continue reading "Global Adoptee Genealogy Project" »

You may have see genealogist Megan Smolenyak on Good Morning America or the Today Show. You may be more familiar with her from her books, her work with popular genealogy programming or from her numerous speaking engagements.
From her dedication in finding the family of soldiers who are unaccounted for from past conflicts, (as a consultant with the U.S. Army), to her work as an outspoken advocate of using DNA to trace your roots Ms. Smolenyak is definitely a genealogist Continue reading "Finding the Living with Megan Smolenyak" »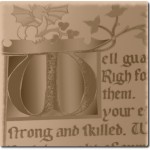 Today's language is quite different from the daily language of our ancestors. Some words and their meanings have all but disappeared from the modern lexicon.
For the Genealogy Beginner this can make reading old documents confusing if not outright frustrating.
Archaic Genealogical References
Recently I was assisting a novice genealogist in transcribing a document from the 1600s that they had been working on for some time. A huge part of the problem they were facing stemmed from an Continue reading "The Language of Genealogy: Understanding Old Documents" »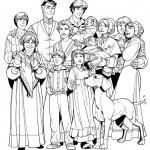 Family History books come in all shapes and sizes however I am not sure many genealogists ever expected to see one in the form of a graphic novel.  The Loxleys and the War of 1812 is a book that records a monumental chapter in Canadian history through the premise of a family history.
The idea to use a family tree to tell the story of the War of 1812 belongs to British expat, Alexander Finbow.  Digging deep Continue reading "A Graphic Family in History" »