Search results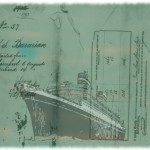 FamilySearch is in the news again with a new project that promises to be one of the most exciting yet for genealogy beginners.
The new project focus is to index U.S. Immigration and Naturalization records as well as passenger lists, border crossing records and passports. The ultimate objective to indexing these records is to make them freely available for family tree enthusiasts looking for their immigrant ancestors.
The variety of information family history hunters can hope Continue reading "Volunteers Needed at FamilySearch" »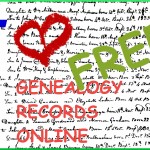 If you have been waiting for new genealogy resources to become available online, your wait may be over. The month of July 2012 saw some great additions to genealogy resources by FamilySearch.
The new additions span the globe from the USA to Asia…some dating from the 1400s.
Keep reading for a complete list of the July's new records:

A post February 22, 2012 on the FamilySearch.org website announces big changes to its website. The changes are reported to include some significant new search features for its over 2.5 billion freely accessible records. The transformation comes in an effort to give users a more streamlined genealogy research experience by including all products, services and content on the same site.
Family Tree Search Improvements
In a nutshell, the benefits to users come down to greater convenience and improved Continue reading "FamilySearch.org Announces Huge Website Changes" »
The Family History Library, located at the Church of Jesus Christ of Latter Day Saints (often referred to as the LDS) houses the largest collection of genealogical information in the world. Originally founded in 1894 by the Genealogical Society of Utah, the library is committed to recording on microfilm all public record data such as births, deaths, marriages, deeds and wills.
The web site
You can visit the web site of the Family History Library to get information Continue reading "Death Records | Obituary Searches | The LDS Family History Library" »