Search results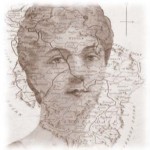 Have no doubt that your family tree research has value beyond the current generations of your own family.
Donating your family history to a local historical or genealogy group is an excellent way to make certain all of your hard work is put to good use. Local Historical Societies and Genealogy groups have a stake in preserving your records for future generations.
How to Donate Your Family Tree
If you are considering donating your family tree research the Continue reading "Donating Genealogical Records" »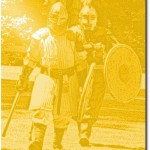 The Merriam Webster Dictionary gives a definition of genealogy as:
an account of the descent of a person, family, or group from an ancestor or from older forms
the study of family pedigrees
Strictly speaking, this is true; it is certainly a good definition of the process and an accurate descriptor of the intent with which genealogy is first approached. However, to those of us who have spent any length of time on this addictive hobby, the study Continue reading "Genealogy: Getting to Know Your Ancestors" »

With the growing popularity of genealogy and family history, it is easy to find hundreds of internet sites dedicated to the subject; from sites claiming to have huge databases to others that promise to contain information relevant and specific to your family tree, surname or coat of arms.
Beginning Genealogists should be aware that not every genealogy site is as good as the claims they make.
Genealogy Scams
While a great deal of family tree sites are trustworthy, newcomers to Continue reading "Genealogy Scams and Red Flags" »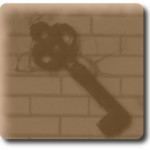 Hitting a brick wall in your family tree is an extremely frustrating experience for every family tree enthusiast from the novice to the advanced.  Especially after, you have spent hours combing through all of the obvious records.  When you have already checked the church records, civil records, obituaries, newspaper archives, immigration records and census…do not give up. Just realize that it is time to pull out your shovel and start digging deeper.
In short, after you have looked in all Continue reading "Genealogy Brick Walls: Look In the Unlikely Places" »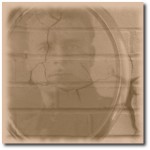 Nothing can stop your family tree research in its tracks like not being able to find your ancestors records. Usually, this boils down to the big four problems of names.
Common names give too many options
Spelling variations lead to confusion
Misspellings can frustrate your efforts
Indexing errors…are a fact of genealogy research
Brick Wall Problems with Common Names
The issue with common names is that they offer too many possibilities. If your ancestor is Joe Smith Continue reading "Genealogy Brick Walls: The Problem of Names" »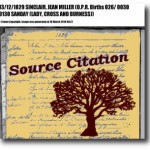 As a family tree enthusiast, you are probably aware that your genealogical information comes from multiple places such as government agencies, Old Parish Records, monumental inscriptions, online genealogy sites, books and newspapers. No matter where you found the information about your ancestors it is simply good practice to cite your sources. The basics of citing a source are simple.
Citing a Genealogy Source Consists of Naming: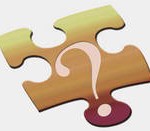 "Who Do You Think You Are" begins each episode by saying "To know who you are, you have to know where your story began".  Those words could not ring truer than in the first two episodes of season three.
Episode One: Martin Sheen
With a colorful history of his own, Mr. Sheen has made headlines for his efforts as a civil activist supporting issues from liberal politics to environmental concerns. It was hardly a Continue reading ""Who Do You Think You Are", Episodes 1 & 2: Family Lore" »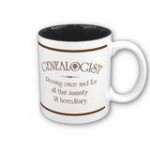 A resident genealogist is a professional on staff at a library, archives or even on a genealogy website who is there to provide family tree research advice and guidance, particularly to genealogy beginners.  A quick question to the resident genealogist may save you time as well as a great deal of frustration and it can be a lot of fun.
If nothing else your Genealogist in Residence is almost certainly, part detective and part historian. A website with a resident Continue reading "What is a Resident Genealogist?" »

Mocavo is turning out to be big news for genealogy. This FREE genealogy specific search engine was launched last spring and has been growing rapidly ever since. Now, with Ryan Hunter a former Wall Street Analyst at the helm and well-known genealogist Michael Leclerc coming on board, the future of Mocavo looks bright indeed.
Mocavo offers an index of over four billion names and is reported to be the fasted search engine in the industry.
Mocavo for Genealogy
If Continue reading "MOCAVO: The Search Engine for Genealogy" »

Growing up in a family with a very healthy and robust "Scotts" pride brought the significance of family history home to me at a young age. From my family I gained an awareness of ancestry. Additionally, I experienced the sense of connection that only comes from knowing your ancestral roots…from the unique perspective of an adopted child.
As an adopted child, no matter how wonderful my family was at involving me in every aspect of their proud heritage, I was Continue reading "Adoption and Genealogy: A Primer for Adoptees" »