Search results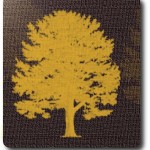 After the huge effort earlier this year to transcribe the 1940 census Family Search is once again making big plans to help genealogists and family history fanatics world wide.
The new project will see the not for profit genealogy giant sending 200 teams around the world to photograph 320 million images of birth, death, wills, immigration and church records from 45 countries.
After being photographed, the images – at a rate of roughly 300 per day – will Continue reading "Family Search: Launches Huge Project" »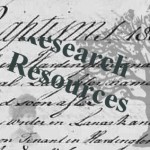 "In the Nineteenth day of March last I went to Salem Village, and lodged at Nathaniel Ingersol's near to the Minister Mr. P.'s House, and presently after I came into my Lodging, Capt. Walcut's Daughter Mary came to Lieut. Ingersol's and spake to me; but suddenly after, as she stood by the Door, was bitten, so that she cried out of her Wrist, and looking on it with a Candle, we saw apparently the marks of Teeth, both upper Continue reading "A Family History of Witchcraft" »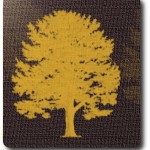 RecordsBase.com is a genealogy website designed to help family history hunters locate US documents to fill out the branches on their family tree. New to the site (in response to a review suggesting more resources would be helpful in this area) are record guides created to help genealogists locate the right records from their collection of over 2 billion public records.
RecordsBase.com's PR manager, Ashley Evans, says,
"Every state and county has its own way of storing public Continue reading "Record Guides at RecordsBase.com" »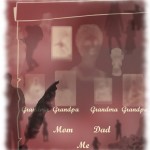 If you have been keeping your eye on MyHeritage.com, you already know that genealogy just got a little easier.
Why?
Because MyHeritage has an amazing new software that can help you find ancestors while you sleep.
The new software called Record Matching is constantly working to compare every individual entered in a family tree on their site to over 4 billion historical records. For users of My Heritage, Record Match will notify you when it has found matching Continue reading "Genealogy Just Got Easier" »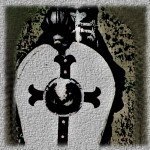 If you are ready to start digging for ancestors that go way-way back …all the way, back to medieval times on the British Isles.
 Here is a website that you should put at the top of your family history list.
People of Medieval Scotland is an amazing database containing 8600 records. This database consists of all known people of Scotland from 1093 to 1314 and it is the culmination of two projects funded by the Arts and Continue reading "Medieval Scottish Roots" »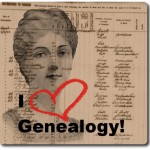 With the 1940s, Census indexing project finished you might think the team at FamilySearch.org would want to take a little rest.  They certainly deserve one!
Instead, they are still busy adding new records and updates.
For the month of August 2012, they have added 50 sets of new records and updates covering North America, South America, Great Britain, Europe and more.
Among the new additions are court papers, cemetery transcriptions, obituaries, immigration information, probate records, passenger lists, mortality schedules, Continue reading "Family Search adds even more New Records for 2012" »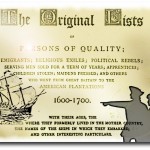 Family Tree fanatics wishing to research the earliest immigrants to the Americas are in for a real treat with this fantastic book published in 1874 and titled The Original Lists.  
 The book will be of great interest to any family history seekers whose family came to the Americas during 1600-1700.
Its contents are comprised of the original lists of: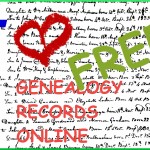 If you have been waiting for new genealogy resources to become available online, your wait may be over. The month of July 2012 saw some great additions to genealogy resources by FamilySearch.
The new additions span the globe from the USA to Asia…some dating from the 1400s.
Keep reading for a complete list of the July's new records: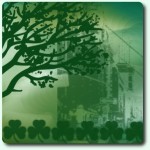 During the nineteenth and early twentieth century, Irish immigrants flocked to North America in droves. Leaving their homeland, due to poverty, political upheaval and famine; or simply to begin anew, they came in hopes of finding a better life.
Leaving family and friends behind, their only mode of communication with loved ones was by letter. However, the international postal system was just developing and many immigrants lost touch with the folk back home. As a result, many new immigrants were Continue reading "The Lost Irish: FREE Searchable Database" »

Are you yearning to discover the details about the newest genealogy technology or become skilled at digging up old records?
June is jam packed with great webinars for family tree enthusiasts. Whether you are a beginning genealogist or seasoned professional, you are going to love this month's line up of webinars across the net.
June Webinars:
Date/ Time

Subject

Website/ REGISTER:

June 2021:00 – 22:00
Genealogy Hacks: Tricks to Crack the Top Genealogy Web SitesWith Rick Crume
REGISTER: https://www1.gotomeeting.com/register/586250704
June Continue reading "Family Tree Webinar News" »