Search results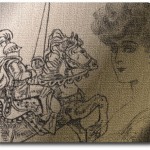 One of the most enjoyable things about researching your family history is learning about some lesser-known historical facts. This can be even more exciting when you discover that your ancestors had a part to play.
For example, it can be a thrilling moment when you discover that there was a knight in your family tree.
It can be a bit of a surprise if you find out that the knight was a woman.
During the middle ages, there were Continue reading "A Family History of Chivalry" »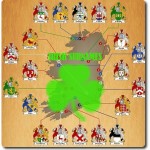 Are you an O'Mally or an O'Neil?
If you are a genealogy beginner in search of Irish surname resources you are in luck because you are among the millions of fortunate family tree fanatics who can draw from a wide variety of genealogy resources.
To get started you might want to check out this fantastic Irish Surname Infographic which gives an at-a-glance overview of the top twenty most common Irish surnames.
Other information you can find on the Continue reading "Irish Surname Resources" »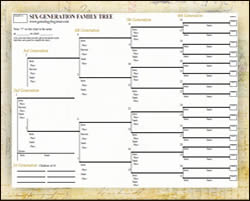 Picture this, you have gathered all of the information for your immediate family and grandparents and are ready to start documenting it. You have looked all over the internet and have found so many types of family tree charts that you are now completely overwhelmed. What type of tree should you use? My advice to the beginning genealogist is…for now… just keep it simple. Start off with your family group sheet and a basic six generation pedigree chart. At Continue reading "About Genealogy Trees" »