Search results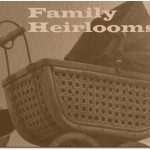 Often making a journey across time and continents, family heirlooms are a solid physical connection to a very personal ancestral past that tend to hold memories, which resonate deep within us.
Those who have held their great-grandmothers wedding dress or read the letters written home from a relative who served in a war understands the deep link felt across the generations. One truth shared by all family treasures is that… it is the stories that accompany them that give them Continue reading "Family Heirlooms: 19th Century Photographs" »

With the growing popularity of genealogy and family history, it is easy to find hundreds of internet sites dedicated to the subject; from sites claiming to have huge databases to others that promise to contain information relevant and specific to your family tree, surname or coat of arms.
Beginning Genealogists should be aware that not every genealogy site is as good as the claims they make.
Genealogy Scams
While a great deal of family tree sites are trustworthy, newcomers to Continue reading "Genealogy Scams and Red Flags" »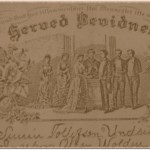 When tracing your Norwegian ancestors, you will learn that climbing your Norwegian Family Tree is a unique experience in genealogy research. From naming practices to language barriers and cultural differences, Norwegian genealogy is distinct in its resources and research techniques. In this article, Genealogy Beginner will pave your path with the basics of Norwegian genealogy research so you can start adding the names of your "Viking" forbearers to your family template.
Ancestors From Norway: Getting Started
One of the first Continue reading "The Basics of Norwegian Genealogy" »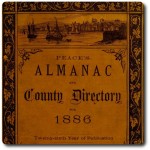 Almanacs can be a great resource for genealogists and family historians. Along with weather predictions, advice for farmers and statistical information almanacs can contain tit bits of information about your ancestors that are not found in vital events documents or census. Additionally almanacs can give wonderful ephemeral information to round out your family history story and fill in your family template. Gutenberg printed the very first almanac in 1457 in Mentz, Germany and their use spread to almost every country Continue reading "Find Your Ancestors in Almanacs" »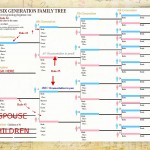 Have you ever felt confused about how to fill out a Family Tree Template?
Wondered what the numbers mean?
Who you should include?
Where to start?
Here are a few simple rules to follow that will have you filling out your Family Template in no time.
Family Template Rule #1 = YOU
Always start with yourself. Your name goes in the number one spot on the chart along with your vital statistics information such as when and where Continue reading "Fill out Your Family Template the Easy Way" »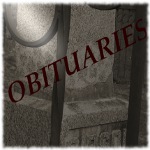 One single record may tell you more about your ancestor than a death, marriage and birth certificate combined and that is their obituary.  Obituaries can provide information about your ancestor that cannot be found in civil and church records and that makes them one of the best sources of genealogical information available. Before death certificates were even required obituaries had already long existed.
The Value of Obituaries to Genealogical Research
Even when you have already obtained all of the Continue reading "Genealogy & Newspapers: Obituaries" »