Search results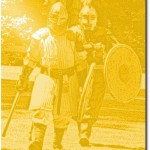 The Merriam Webster Dictionary gives a definition of genealogy as:
an account of the descent of a person, family, or group from an ancestor or from older forms
the study of family pedigrees
Strictly speaking, this is true; it is certainly a good definition of the process and an accurate descriptor of the intent with which genealogy is first approached. However, to those of us who have spent any length of time on this addictive hobby, the study Continue reading "Genealogy: Getting to Know Your Ancestors" »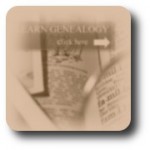 Have you ever wondered why genealogy and family history research is so popular? What is it that drives people to spend so much of their money and time pursuing their ancestral past?
On a personal level it may start with a question of self-identity "Who am I?" or a need to know where we belong "Where do I come from?"
In 1964 psychologist H. J. Sants, coined the term "Genealogical Bewilderment" in describing identity issues in adoptees, Continue reading "Why Learn Genealogy?" »
If you want to understand the information contained in public records, it's a good idea to do a little preparation. One of the best instructional resources on using public records for family history research is the The Basic Beginner's Genealogy Guide from Genealogy Beginner. Chapter four of this guide is appropriately titled, "Searching Genealogy Public Records."
One of your best resources for genealogy research is your local pubic library. Local libraries have access to online genealogy databases that Continue reading "Ancestry Search" »