Search results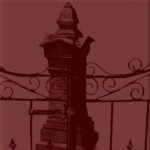 Records of our ancestor's deaths can reveal vital clues that help with tracing the family tree. Genealogists have long recognized the importance of the information held in these records such as names, dates and places.
However quite often, family historians want more than the dry facts. We want to get to know our ancestors through the paper trails they have left behind. Even more importantly, we sometimes want to learn more about a family history of disease.
Causes of Continue reading "Genealogy Death Records: Cause of Death" »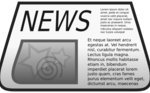 October has been a very busy month for family tree enthusiasts on the internet and genealogy Sites are bursting at the seams with new records on an international scale. There are new additions to databases from Canada, Europe, Ireland, Scotland England and the US, giving a combined total of 172,082,000.00 plus records. All made available in October alone.
The new records come in great variety, from Home children, Poor Law Immigrants, land records, baptisms, marriages, deaths, prison records, estate files Continue reading "Genealogy News: Over 172 Million New Records for your Family Tree" »
The Family History Library, located at the Church of Jesus Christ of Latter Day Saints (often referred to as the LDS) houses the largest collection of genealogical information in the world. Originally founded in 1894 by the Genealogical Society of Utah, the library is committed to recording on microfilm all public record data such as births, deaths, marriages, deeds and wills.
The web site
You can visit the web site of the Family History Library to get information Continue reading "Death Records | Obituary Searches | The LDS Family History Library" »