Search results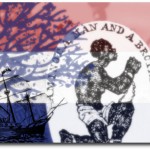 Since first starting out on the election trail, President Barack Obama's family history has been a subject of great interest. In this week's news, Obama's family tree has become even more noteworthy as genealogist claim to trace his descent from the American Colonies first documented slave.
The Roots of Slavery
The commencement of slavery in the US began in Virginia with the arrival of 20 Africans aboard a Dutch Man – o – War. At its inception, Continue reading "Obama Descendant of First Slave?" »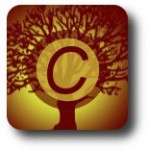 From the novice to the veteran family historian we can all agree that the vast amount of information available online for genealogy research is a great blessing. Therefore, it is more important than ever to become familiar with the ethical practices and etiquette involved in information sharing when it comes to our family trees.
On sites such as Ancestry.com and Find a Grave, a great deal of the information is made available through the contributions of fellow researchers. Thus, it Continue reading "Genealogy: Online Ethics and Etiquette" »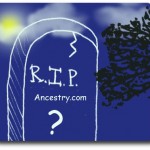 A report June 6, 2012 at Investors.com states genealogy service Ancestry.com is contemplating a sale of the company.
A leader in genealogy services since 1983 Ancestry.com is the biggest online family history service with several websites that aid people in tracing their family trees.
The genealogy giant totals 1.87 million paying subscribers and offers well over seven billion searchable records. On the inside, the company employs 1,100 people and reports June 5, 2012 from the Deseret News state Continue reading "Is Ancestry.com for Sale?" »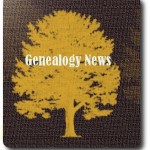 With only four million viewers for this season's premier and steadily tumbling ratings, NBC has cancelled the genealogy program "Who Do You Think You Are" in its third season…and it is a sad farewell for many fans.
Over its three-year span, the show produced by Lisa Kudrow has helped an A-list of big names such as Gwyneth Paltrow, Susan Sarandon and Martin Sheen to trace their family trees all over the globe. The show should also be credited for the Continue reading "WDYTYA Cancelled: A Sad Farewell" »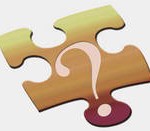 "Who Do You Think You Are" begins each episode by saying "To know who you are, you have to know where your story began".  Those words could not ring truer than in the first two episodes of season three.
Episode One: Martin Sheen
With a colorful history of his own, Mr. Sheen has made headlines for his efforts as a civil activist supporting issues from liberal politics to environmental concerns. It was hardly a Continue reading ""Who Do You Think You Are", Episodes 1 & 2: Family Lore" »

Two major genealogy research services ceased posting Social Security numbers last week after receiving serious complaints from the public.
Genealogy and Privacy Violations
The cause, complaints of privacy violations by two individuals after the Social Security Administration falsely listed them as deceased.
Scripps Howard News Service, first to investigate the Social Security's Database known as the Death Master File discovered the errors earlier this year. During their investigation, Scripps Howard identified 31,931 American citizens incorrectly recorded as deceased
Genealogy Continue reading "Leading Genealogy Sites Eliminate Records" »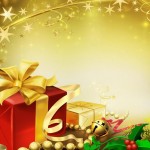 The Ancestry Insider is quickly becoming one of my favorite blog spots, in a post titled "Giving Your Family Tree for Christmas." There is an amazing wealth of information about publishing a family tree book for yourself or a family member. The best part about the post is that it was inspired by a reader's question. (See link at the bottom of this article to visit the original post and read about a site visitor who asked a question that started it all.) Here are some highlights from the article:
Continue reading "Giving Your Family Tree for Christmas" »
Ancestry.com's Card Catalogs are a fantastic resource for helping all of you genealogists and family history buffs locate documents for your generations past. Sorting through the immense amount of information available is a task that can be extremely overwhelming.  The card catalogue will help simplify the process; it will let you search in the same way your local libraries' card catalogue does.
You can search by:
Name,
Location
Keyword
If you have any troubles don't worry; The Ancestry Continue reading "Ancestry.com's Card Catalogs" »
Ancestry.com Dendrology 101: Ancestry's Mythical OneWorldConnect
According to one competitor's website, Ancestry.com has a tree system called OneWorldConnect. See the detail from their website, below. Sorry, guys. There is no such tree system. One wonders if they were trying to reference OneWorldTree or WorldConnect. However, OneWorldTree is, to use their terminology, an "Internet-Based Collective Family Tree" (albeit read-only). And WorldConnect is "a collection of family trees."

A competitor examines Ancestry's non-existent OneWorldConnect
In my opinion, an example of a Continue reading "Ancestry's Mythical OneWorldConnect" »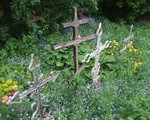 Today Ancestry.com announced a suite of new free death records databases including:
1641-1819 Emigrants to Pennsylvania
1750-1886 Burials at St. Mary's Church, Gateshead, Durham, England
1844-1884 Missouri State Census Collection
This is in addition to the following databases updated in the past 10 days:
Beaver County, Pennsylvania Families
Every name Index to Egle's Notes and Queries Chiefly Relating to Interior of Pennsylvania
Early Pennsylvania Land Records
Early Friends and Families of Upper Bucks
Colonial & Revolutionary Families of Continue reading "Free Death Records at Ancestry.com" »