Search results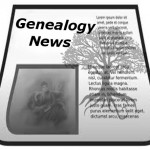 Israeli based genealogy site My Heritage just purchased competitor Geni.com. The purchase will allow My Heritage to acquire billions more global records, making the company a huge competitor in the genealogy market.
The addition of the Geni.com records brings My Heritage up to approximately 72 million registered users. These numbers elevate My Heritage as a serious competitor to Ancestry.com, which had about 1.87 million users as of the first quarter of 2012.  One more point that solidifies Continue reading "My Heritage Buys Geni.com" »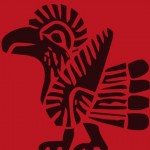 September 15 marks the start of Hispanic Heritage Month. A month long celebration of Hispanic culture that recognizes the role Hispanic Americans played in the forming of North America.
From Columbus's discovery of the "New World" under the patronage of Spanish monarchs to the earliest continuous North American settlement in St. Augustine, Florida. Hispanic people have played an important part in the shaping of a nation.
Hispanic Heritage Month began, as a week long celebration first made official by Continue reading "Hispanic Heritage Month" »
 Have you ever wished for a genealogy exclusive search engine that could: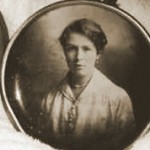 Organize and simplify your family tree research?
Cut out all of the garbage returns and zero in on your specific search criteria?
Do it FAST and FREE
A search engine like this is on the top of my family history wish list and while  it seems that every other genealogy search engine I come across is making claims that their tools use the ultimate in "Intelligent Search" Continue reading "Do Genealogy Specific Search Engines Simplify Your Family Tree Research?" »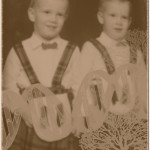 Have you heard the term "Deep Ancestry" a process that uses both mtDNA and Y-DNA to find the most ancient roots on your family tree?
This week Scotland's DNA Project has come forward with some groundbreaking results using this process. Population Geneticist Dr. Jim Wilson of Edinburgh University along with journalist Alistair Moffat reported that the project has found one of Scotland's long lost tribes.
The tribe called the Maeatae lived about 208 AD in the area around Continue reading "Deep Ancestry and a Rediscovered Scottish Tribe" »

Growing up in a family with a very healthy and robust "Scotts" pride brought the significance of family history home to me at a young age. From my family I gained an awareness of ancestry. Additionally, I experienced the sense of connection that only comes from knowing your ancestral roots…from the unique perspective of an adopted child.
As an adopted child, no matter how wonderful my family was at involving me in every aspect of their proud heritage, I was Continue reading "Adoption and Genealogy: A Primer for Adoptees" »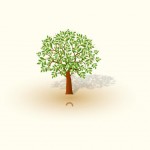 Many families take great pride in their ancestry; maintaining and preserving their family history in great detail. For countless others, knowing their origins determines for them, to a great degree, how they see themselves today. When you first set out on this journey and begin to learn just how much time and effort are required to study your family's roots it can be a little daunting. For this reason some people may shy away from this rewarding pass time thinking Continue reading "How to Make a Better Family Tree" »
ProGenealogists recently announced their "25 Most Popular Genealogy Blogs for 2009″ awards. We are very honored to be part of this group. A glance through the other blogs on the list is truly humbling. It's even more humbling to read ProGenealogists announcement, noting that "a Google search for genealogy blogs currently results in nearly half a million options, with over seven times that number for 'family history' blogs." I'm not certain how to do a Google search that returns the Continue reading "Top 25 most popular 2009 genealogy blogs" »