Search results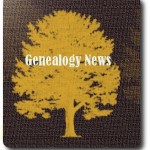 With only four million viewers for this season's premier and steadily tumbling ratings, NBC has cancelled the genealogy program "Who Do You Think You Are" in its third season…and it is a sad farewell for many fans.
Over its three-year span, the show produced by Lisa Kudrow has helped an A-list of big names such as Gwyneth Paltrow, Susan Sarandon and Martin Sheen to trace their family trees all over the globe. The show should also be credited for the Continue reading "WDYTYA Cancelled: A Sad Farewell" »

Growing up in a family with a very healthy and robust "Scotts" pride brought the significance of family history home to me at a young age. From my family I gained an awareness of ancestry. Additionally, I experienced the sense of connection that only comes from knowing your ancestral roots…from the unique perspective of an adopted child.
As an adopted child, no matter how wonderful my family was at involving me in every aspect of their proud heritage, I was Continue reading "Adoption and Genealogy: A Primer for Adoptees" »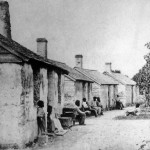 The rare discovery of a 19th century slave cemetery was made in the summer of 2010 by University of Florida anthropologist James Davidson.  The site containing the skeletal remains of six individuals was found on the Kingsley Plantation, Fort George Island, Jacksonville Florida; home to the Timucuan Ecological and Historic Preserve.  Working with the University of Florida's archeological field school, Davidson, who led the expedition says,
"We didn't stumble over this by accident like so many of these Continue reading "November 2011: Discovery Kingsley Plantation Slave Cemetery" »