Search results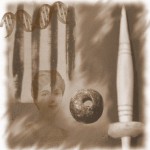 Most people are interested in genealogy as a hobby, an addictive search for a family tree whose roots are yet undiscovered.
In Iceland however, genealogy takes on a broader importance. It becomes a necessity for singles with the natural desire to settle down and perhaps start a family.
Why… because with a current population of about 318,000 people whose ancestors have lived on this isolated island since the late Viking age (approximately the year 870) finding someone you are not Continue reading "Iceland: Genealogy with a Twist" »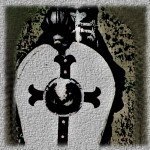 If you are ready to start digging for ancestors that go way-way back …all the way, back to medieval times on the British Isles.
 Here is a website that you should put at the top of your family history list.
People of Medieval Scotland is an amazing database containing 8600 records. This database consists of all known people of Scotland from 1093 to 1314 and it is the culmination of two projects funded by the Arts and Continue reading "Medieval Scottish Roots" »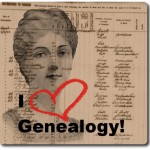 With the 1940s, Census indexing project finished you might think the team at FamilySearch.org would want to take a little rest.  They certainly deserve one!
Instead, they are still busy adding new records and updates.
For the month of August 2012, they have added 50 sets of new records and updates covering North America, South America, Great Britain, Europe and more.
Among the new additions are court papers, cemetery transcriptions, obituaries, immigration information, probate records, passenger lists, mortality schedules, Continue reading "Family Search adds even more New Records for 2012" »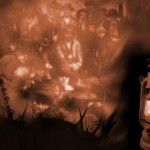 One of the very first things you learn as a genealogy beginner is to look in birth, marriage, death and census records for clues to uncovering your ancestral past. Then you learn about land records, sasines and other records associated with genealogy.
One often overlooked source of information for your family tree are trades union records.
The trade your ancestor worked in may hold valuable information. For example, the record of a tradesman can help you find an Continue reading "Finding Your Ancestors in Trades Union Records" »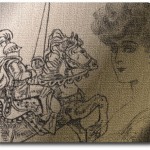 One of the most enjoyable things about researching your family history is learning about some lesser-known historical facts. This can be even more exciting when you discover that your ancestors had a part to play.
For example, it can be a thrilling moment when you discover that there was a knight in your family tree.
It can be a bit of a surprise if you find out that the knight was a woman.
During the middle ages, there were Continue reading "A Family History of Chivalry" »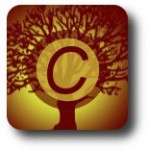 From the novice to the veteran family historian we can all agree that the vast amount of information available online for genealogy research is a great blessing. Therefore, it is more important than ever to become familiar with the ethical practices and etiquette involved in information sharing when it comes to our family trees.
On sites such as Ancestry.com and Find a Grave, a great deal of the information is made available through the contributions of fellow researchers. Thus, it Continue reading "Genealogy: Online Ethics and Etiquette" »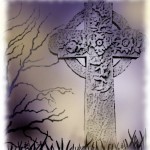 Find a Grave is a FREE genealogical resource that every genealogy beginner should visit and bookmark today.
Founded in 1995 by Jim Tipton, a self-proclaimed nerd with the odd hobby of searching out and visiting the grave sites of the famous; Tipton's goal in the creation of the site was to share his interest with like-minded others.
It was not long before he came to the realization that his hobby had great historical and genealogical significance.
What Does Find a Continue reading "Find a Grave: Free Family Tree Resource" »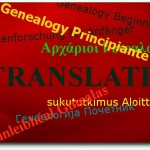 If your ancestors are from Europe, Asia, Russia, South America or another non-English speaking region; you are probably among countless other family tree researchers who will eventually need help translating your genealogy documents.
Although free online translators have become an abundant resource on the net, when it comes to archaic words, idioms or technical terms they may fall short of expectation.
Live translation services can be costly however; there are some wonderful folks out there who offer genealogy translation Continue reading "Free Genealogy Translation Services" »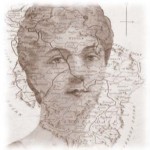 Have no doubt that your family tree research has value beyond the current generations of your own family.
Donating your family history to a local historical or genealogy group is an excellent way to make certain all of your hard work is put to good use. Local Historical Societies and Genealogy groups have a stake in preserving your records for future generations.
How to Donate Your Family Tree
If you are considering donating your family tree research the Continue reading "Donating Genealogical Records" »
Prior to 1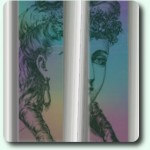 869 in Great Britain, individuals who acquired debt could be sent to jail until their debts were paid in full. For many this could be a life sentence, not only for the insolvent individual but also for their entire family.
As life without the main provider would most often mean severe poverty for the family of a debtor, entire communities began to spring up inside of debtor's prisons resulting in children being born and raised inside them. Continue reading "Ancestors in Debtor's Prison" »