Search results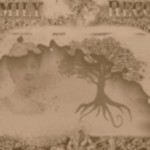 Sometimes the most precious gifts we receive come in the form of a kind gesture from a total stranger.
Such was the case for a Denver woman who received an email this month from a thoughtful stranger in Arizona…1500 miles away. The email contained information about a 150-year-old family bible, an attachment with pictures of the bible and a query as to whether the bible belonged to the Denver woman's family. Together with the pictures was a hand written page Continue reading "150-Year-Old Family Bible Recovered" »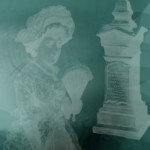 It may very well be the desire to know who we are and where we come from that leads us into family tree research…but it is often the family history stories that keep us going.
The clues we find in the written record such as an accidental or unusual cause of death can take us on a journey into the past: a journey that sometimes concludes in the discovery of an ancestor's tragic end.
Such was the case with Continue reading "Genealogy and Disasters" »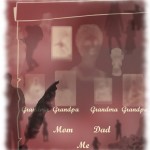 If you have been keeping your eye on MyHeritage.com, you already know that genealogy just got a little easier.
Why?
Because MyHeritage has an amazing new software that can help you find ancestors while you sleep.
The new software called Record Matching is constantly working to compare every individual entered in a family tree on their site to over 4 billion historical records. For users of My Heritage, Record Match will notify you when it has found matching Continue reading "Genealogy Just Got Easier" »
This week a te

am of archeologists from the University of Leicester discovered what may be the remains of Richard III, the last of the Plantagenet kings.
Trails of clues gleaned from medieval documents lead them to a car park in Leicester once thought  to be the choir area of Grey Friars Church: where the English king was purportedly buried. Here the archeologists unearthed the remains of a man in what appears to be a high status burial.
The Continue reading "Will Genealogy Solve the Mystery of Richard III?" »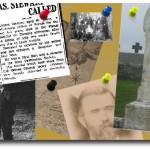 Well it certainly did not take long for family tree fanatics to make use of social media "pinning" sites.
If you are new to social media here is what you need to know about pinning. Pinning is a visual way of sharing your interests via a virtual pin board.  You can create boards based on a singular theme such as genealogy, family tree, family history etc. Ultimately, what these sites do is share links through images. One way to think Continue reading "Pinning your Family Tree" »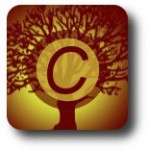 From the novice to the veteran family historian we can all agree that the vast amount of information available online for genealogy research is a great blessing. Therefore, it is more important than ever to become familiar with the ethical practices and etiquette involved in information sharing when it comes to our family trees.
On sites such as Ancestry.com and Find a Grave, a great deal of the information is made available through the contributions of fellow researchers. Thus, it Continue reading "Genealogy: Online Ethics and Etiquette" »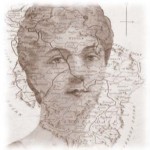 Have no doubt that your family tree research has value beyond the current generations of your own family.
Donating your family history to a local historical or genealogy group is an excellent way to make certain all of your hard work is put to good use. Local Historical Societies and Genealogy groups have a stake in preserving your records for future generations.
How to Donate Your Family Tree
If you are considering donating your family tree research the Continue reading "Donating Genealogical Records" »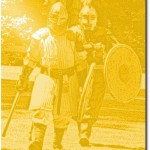 The Merriam Webster Dictionary gives a definition of genealogy as:
an account of the descent of a person, family, or group from an ancestor or from older forms
the study of family pedigrees
Strictly speaking, this is true; it is certainly a good definition of the process and an accurate descriptor of the intent with which genealogy is first approached. However, to those of us who have spent any length of time on this addictive hobby, the study Continue reading "Genealogy: Getting to Know Your Ancestors" »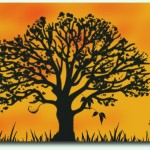 Relationship charts are a great tool for understanding your family tree…when you know how to use them. However, for the genealogy beginner they can be a little confusing.
The purpose of a relationship chart is to help you identify the first common ancestor shared between you and a non-immediate family member such as a cousin.
For example, by looking at the first two rows of a family relationship chart you can see that the first common ancestor you share with Continue reading "Family Tree: Understanding Cousin Relationships" »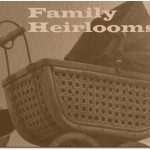 Often making a journey across time and continents, family heirlooms are a solid physical connection to a very personal ancestral past that tend to hold memories, which resonate deep within us.
Those who have held their great-grandmothers wedding dress or read the letters written home from a relative who served in a war understands the deep link felt across the generations. One truth shared by all family treasures is that… it is the stories that accompany them that give them Continue reading "Family Heirlooms: 19th Century Photographs" »