Record Guides at RecordsBase.com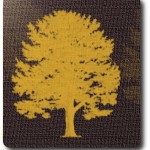 RecordsBase.com is a genealogy website designed to help family history hunters locate US documents to fill out the branches on their family tree. New to the site (in response to a review suggesting more resources would be helpful in this area) are record guides created to help genealogists locate the right records from their collection of over 2 billion public records.
RecordsBase.com's PR manager, Ashley Evans, says,
"Every state and county has its own way of storing public records and archival documents, by adding this content to our website, we help members navigate through that complex maze and find the records they need, no matter where and how they are stored. This is just one more way RecordsBase.com is listening to the customer and finding ways to meet their needs for a more pleasant user experience on our website."
Included in the guides are:
Steps on tracing archival documents
Added content for the 100 largest counties in America
Information provided by state
To use the guides simply click on the type of record you wish to search on the left sidebar. For instance clicking on Death Records will take you to a page that explains:
·         Types of Death Records (certificates and indexes)
·         Information Found in Records
·         Locations for Death Records
·         Restriction to Death Records Access
·         Online Death Records Search
When you are ready to begin your research you will find that, the search forms are easy to use and allow you to search by individual state and county.
Like so many genealogy services, the site does require a fee based membership. Available in either a 1-Year Premium Membership that includes an unlimited number of searches including death, divorce, birth, military, marriage, census records, immigration lists, cemetery listings, obituaries & newspapers, surname history, and passenger lists.
A 3-Month Basic Membership that includes 3-months access to search millions of records, including death, divorce, birth, military, marriage, cemetery, and census records.
Before you begin searching, download your Family Tree Charts and Research Tracking Forms available with you 30-Day Free Trial to Genealogy beginner.