Online Genealogy Classes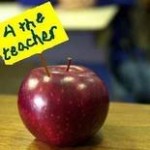 Just came across this. You can read more about these classes or visit GenClass directly.GenClass.com offers online, short-term, fact-packed courses in a multitude of relevant subjects. You might want to add one or more of these classes to your holiday wish list! Most of the founding instructors previously taught these successful online classes at MyFamily.com, and new staffers have since joined. The group now represents instructors living in the US, Canada, England, Scotland and Israel. Classes for January, February and March 2008 are now open for registration, and include Jewish Basic Research and Jewish Internet Research. Micha Reisel and I team-teach those two classes.
In addition, new instructor Alexandra Goldberg will offer "Genealogy for Kids" in January. If you are wondering how to get your children interested in this quest, this might be the perfect introduction. The classes will help prepare newcomers or more advanced researchers by providing essential tools and information.
…
Where to Next?
Blank Family Tree with Step-by-Step Instructions
…