New National Personel Records Center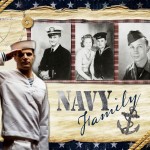 National Archives to Dedicate New National Personnel Records Center Annex Facility
Valmeyer, IL . . . The National Archives and Records Administration will formally dedicate its new National Personnel Records Center (NPRC)Annex Facility in the Rock City Admiral Parkway development (1411Boulder Boulevard, Valmeyer, IL) at 1:30 p.m. on Friday, October 24,2008. Speakers scheduled to participate include
U.S. Congressman Jerry Costello (D-IL, 12th), Illinois State Senator Dave Luechtefeld (R-IL,58th), Illinois State Representative Dan Reitz (D-IL, 116th), Monroe County Board of Commissioners Chairman Dale Haudrich, Monroe County Clerk Dennis Knobloch, and Valmeyer Mayor Howard Heavner. The event will also feature a flag-raising ceremony and refreshments. The ceremony isby invitation only, and is open to the working press.
The Valmeyer Annex is located in a retrofitted limestone cave. Theapproximately 400,000 square foot building has a total storage capacityof nearly two million cubic feet of records. The building will primarilyhouse temporary records-mostly military medical treatment records andrecords for civilian Federal personnel who retired after 1973. The moveto the new building is scheduled to be completed by November 2009
The National Archives recently announced that it will also lease a new,built-to-suit facility at 1829 Dunn Road in St. Louis County as its main building. This building will house approximately 2.3 million cubic feet of archival and permanent records, including Official Military Personnel Files and Official Personnel Folders of Federal civilian employees.Together, the Dunn Road facility and the Valmeyer Cave Annex will replace the current NPRC buildings currently located at 111 Winnebago Street and 9700 Page Avenue in St. Louis.
"The Valmeyer Annex will allow us to securely and cost-effectively store these important records for the military and civilian personnel who have so ably served our country," said NPRC Director Ronald Hindman. "Together with the Dunn Road building, these two facilities will allow us to fulfill our mission of protecting and providing ready access to these records."
Admiral Parkway, Inc, developed the site. The National Archives and Admiral Parkway, Inc. have entered into a 20-year lease for the building.
The press is invited to cover the ceremony.  The site is located at 1411Boulder Boulevard. The ceremony begins promptly at 1:30 p.m. Directionsfrom the Jefferson Barracks Bridge: Drive I-255 East crossing intoIllinois. Merge onto IL-3S via Exit 6 toward Columbia, IL. Take PalmerRoad exit toward Quarry Road. Turn right onto Palmer Road/CR-6S whichbecomes Bluff Road and travel approximately 14 miles. Turn left ontoQuarry Road and follow it to 1411 Boulder Boulevard.