A Military Records Search Strategy for Your Family Tree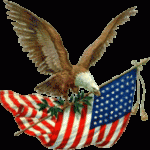 Having an ancestor who served in the military is a source of pride for many families and justly so, making military genealogy a popular avenue of research. Who would not want to delve into the details of their forebear's military service in order to honor these family heroes?  Finding the details of their service however, can be a challenging prospect, especially when it comes to more recent records. To make matters more confusing, the sheer number of online databases can be overwhelming to the genealogy beginner; making it difficult to know where to begin.
Having a good step by step strategy for your research will undoubtedly help uncover your predecessors courageous past.
The first step: start with what you know
Your search for military documents is no different than any other type of genealogy research, in that, the first step of any ancestor hunt is starting with what you know.  Do you or another family member have any military memorabilia such as discharge papers, medals, photographs, weapons or even uniforms?  If so, that is clearly the place to start. Any and all of these things can provide valuable information to help set you on your way to recovering more records needed to put new buds on your family tree.
The second step: focus on your target
Decide on your target. What do you want to find first. This may include educating yourself on the many types of military records available. It is important to know what records you are looking for, before you can start searching for them. Also, note that records may differ for the time frame you are searching, be it the war of 1812, the Civil War or World War II.  In addition, the branch of military your family member served in Army, Navy or Coastguard etc, will have some bearing on your search strategy.  For instance during the second world record types include:
World War 2 Personnel Files
World War 2 Military Unit and Ship Records
Merchant Marine Records
Army Enlistment Records
Draft Records
World War 2 POW Records
World War 2 Casualties
Cadet Nurse Corps
Internment and Relocation Records
Civilian Participation at Home
The most important of these records for the beginning genealogist is the record of discharge or "Report of Separation" which is kept in the personnel files. A Report of Separation is generally a one page document that contains all of the information concerning your ancestor's service such as rank, dates of service, service number, unit, battles and campaigns as well as any decorations and awards received.
Step three: identify your resources
Online
Online genealogy sites are fast becoming the main resource for genealogists researching military records. With the advent of digitized records they are available from both subscription sites as well as archival collections held by government agencies.  Whether you choose to use a paid resource, which is quite often more convenient and often gives faster results due to their searchable databases, or conduct a manual search of archived records, may depend on the time and money you have to spend. One of the more prominent online sites for military genealogy is Fold3.com. Formerly Footnote.com, Fold3 is owned by the same company as ancestry.com. The company has decided to use Fold3 exclusively as a site for searching military records.
Government archives are your best pick if you are working within a budget from your home computer and have the time to conduct a manual search.  It is important to note that not all government archives have available records online; the availability of records can vary with the country you are searching.  As a last word and this can be important to your genealogy budget, before you pay for a subscription, check with your local library.  Many libraries (both local and university libraries) have free in-library access to ancestry.com.
Hard Copy
Hard copy records are a resource that should never be overlooked.  Searching for hard copy records requires a little footwork but can present a huge pay-off; the main source for these record types includes state and provincial archives. It also pays to check with historical and genealogical societies as they frequently have military record collections. One last resource that bears mentioning is newspaper archives held by most libraries on microfilm.  Local newspapers are rich with family history information as they often contain stories of departing and arriving local soldiers, in addition you may also find mentions of a soldier's letter home.
Final Step: analyze your findings
Once you have collected the records you have set out to find, analyze them closely as they may lead you to your next search target. For example, a copy of your great grandfather WWII discharge papers will tell you of any awards or honors he received. This may lead to questions about why, when and how he received them.  If a Purple Heart Medal is listed, this tells you he was wounded or killed in service, a Silver Star indicates valor in the face of the enemy.  This certainly enriches your family history in addition to helping you understand what kind of person he was.
A good genealogy community can be a great boon in helping to sort out what you need to know in order to make a strong start. If you need some help in this area, join us on the Discovery Panel forums for further discussions on military records