LDS Family Search: How to access un-indexed records for the Genealogy Beginner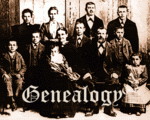 Most beginning genealogists very quickly become familiar with the LDS Family Search site.  No surprise there, as Family Search has 2.34 billion free searchable records currently indexed.  Millions of family history enthusiasts regularly use the search fields on the home page to explore these records. However, when this search tool fails to result in finding an ancestor, many beginners give up; believing the record they are searching for is not there.  This is unfortunate, as there are 312.4 million names yet to be indexed and they can be accessed through the image collections known as "Browse Only".
If you cannot find the record you are searching for at familysearch.org. Do not give up too easily it may just be hiding somewhere else on the site.
Browse only collections
Browse only collections are filmed images of original records that are waiting future indexing.   Family Search has made these images available to researchers through a technique referred to as Waypointing.  The Waypointing method operates by grouping images by record type, year range and geographic location.  One way to think of it is as a digitized microfilm reader that allows genealogists to view images from home.  Images they would otherwise have to visit their nearest Family History Center to see.  If you do not find your ancestor by conducting a regular search, try using browse only.
How to use Waypointing
Let us assume that a genealogy beginner is searching for the marriage record of their ancestor Leander Russel.  They have found a death record that puts him in St. Clair, Michigan in 1875.  The death record also shows him being born in St. Clair; however, there is no information about his marital status other than widower.  Our beginning genealogist takes a logical step and logs onto Family Search. Unfortunately, the search yields no results.  Here is where knowing how to use the browse only images can make the difference between finding the record and hitting a brick wall.
Waypointing walk through
Accessing the Browse only images collection is easy.  Going back to the Family Search home page our beginning genealogist scrolls down until they find "All Record Collections". Clicking on this brings them to the Historical Records Collection page.  From here there are two options, either scroll down the list to see if there are any records for Michigan or use the search field at the top of the page.
Typing Michigan into the search field brings up two browse only image collections and one of them is for Michigan County Marriages 1820-1835.  Clicking browse images from the right hand column opens a page that lists all of the counties in that collection and St. Clair is among them. Following that link opens another page giving year ranges for the marriages. Our genealogy newbie selects the most likely range and begins going through the records.
Navigating the document is simple. On the top of the page, a navigation bar allows the option of jumping to a specific page. This is a good thing when you are looking at a document containing hundreds of pages.   Using this method the marriage record for Leander is found and another genealogy beginner hits pay dirt.  Of course, this search would have been much faster and easier were the record previously indexed.
Wrap Up
Family Search is a free search site and volunteers are the key to getting information online. If you are interested in becoming a volunteer indexer, more information can be found at:http:
//www.genealogybeginner.com/community/genealogy-in-general/indexing-records-for-family-search#p51
Do not forget to use the browse only image collection the next time a regular search produces a negative outcome.