Irish Surname Resources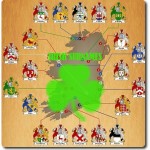 Are you an O'Mally or an O'Neil?
If you are a genealogy beginner in search of Irish surname resources you are in luck because you are among the millions of fortunate family tree fanatics who can draw from a wide variety of genealogy resources.
To get started you might want to check out this fantastic Irish Surname Infographic which gives an at-a-glance overview of the top twenty most common Irish surnames.
Other information you can find on the infographic include: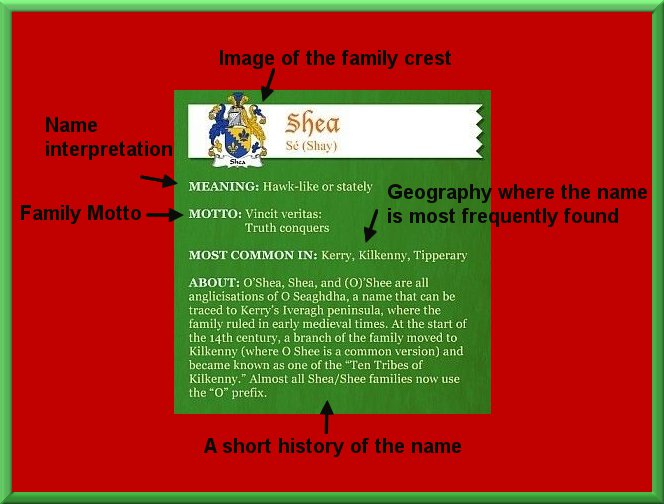 Another fantastic resource to check out is Irish Central an online magazine packed with all things Irish including an in depth article explaining the top 100 Irish surnames.If you already know about your Irish surname and you are ready to start digging deep for your Irish roots try stopping by Irish Genealogy where you can search almost three million pre-20th century Church records for FREE.
Want more resources? Try Genuki Ireland for links on where to research:
 INFORMATION RELATED TO ALL OF IRELAND
Archives and Libraries
Bibliography
Biography
Cemeteries
Census
Chronology
Church Records
Civil Registration
Court Records
Description and Travel
Directories
Emigration and Immigration
Gazetteers
Genealogy

Heraldry
History
Land and Property
Maps
Military History
Names, Geographical
Names, Personal
Newspapers
Nobility
Occupations
Periodicals
Probate Records
Social Life and Customs
Societies
Taxation
Before you get started on your Irish family history research, don't forget to download your Research tracking forms and Family Tree Charts. Available with your 30-Day FREE TRIAL MEMBERSHIP to Genealogy Beginner