Hispanic Heritage Month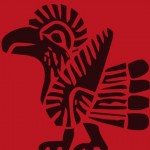 September 15 marks the start of Hispanic Heritage Month. A month long celebration of Hispanic culture that recognizes the role Hispanic Americans played in the forming of North America.
From Columbus's discovery of the "New World" under the patronage of Spanish monarchs to the earliest continuous North American settlement in St. Augustine, Florida. Hispanic people have played an important part in the shaping of a nation.
Hispanic Heritage Month began, as a week long celebration first made official by President Lyndon Johnson in 1968.  In 1988, President Ronald Reagan expanded it to a month long salute beginning on 15 September and running through to 15 October.
Today, an estimated 14% of US citizens claim Hispanic roots. That adds up to approximately 42.7 million Americans with a heritage that can be traced back to Mexico, Spain, the Caribbean and both Central and South America.
For genealogy beginners with an interest in learning more about their Spanish American ancestry here are a few great places for you to begin climbing the branches of your family tree.
Spanish American Genealogical Association (SAGA)
Founded in April 1987, SAGA is a non-profit organization interested in collecting, researching, indexing and digitizing genealogical resources related to the earliest Spanish and Mexican settlers in Texas.
Hispanic Genealogy Facebook Page
A fantastic page where you can go to ask questions related to Hispanic genealogy.
FamilySearch.org
Family Search has a total of 174 collections related to Hispanic Genealogy including Catholic Church records, Census, Civil Registrations and Immigration, in addition to some very early birth, baptism, marriage and death records.
Celebrations
If you want to get in on some of the Hispanic Heritage events this month, visit the Library of Congress site where you can start your celebrations with Family Day: Central American Traditions at the American History Museum, Smithsonian Institution: which promises to be a day filled with music, dance and art.
While you are there spend a little time learning about the culture-hero and deity, Quetzalcoatl, Hispanic American war veterans  and Hispanic genealogy. All part of this month's special exhibits and collections.